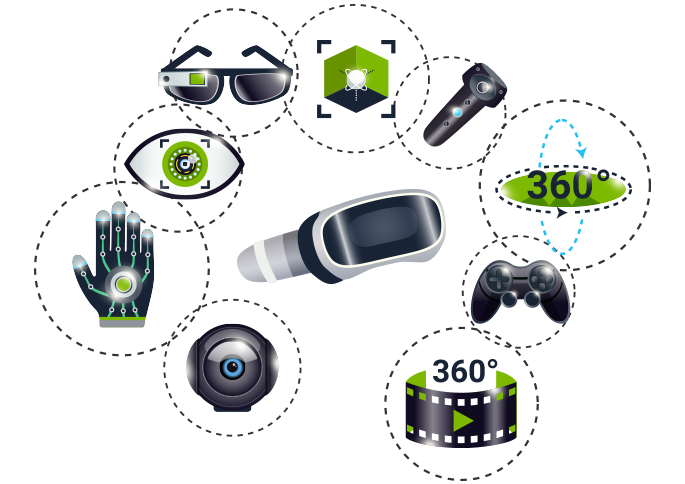 AR & VR Development Company
AR and VR development services for businesses across the globe

---
Crest Infosystems delivers high-grade AR VR development solutions that drive user engagement. We keep current with all the trending and latest technologies to boost operational efficiency by customizing business software solutions.
At Crest Infosystems, we incorporate the next-gen technologies – Augmented Reality and Virtual Reality to build immersive web and mobile applications.
Augmented Reality
We develop custom AR applications to deliver thrilling augmented experiences. At Crest Infosystems, we make use of the best-of-breed tools and methodologies to craft highly attractive experiences.
Virtual Reality
We add life to your products and services with our VR development services. We create new dimensions of experiences that enhance your business models by positively influencing customers' perceptions.
Mixed Reality
Mixed Reality stimulates data in real-time and ensures improved customer retention. Such projects respond to commands with a more natural and intuitive experience. Crest Infosystems helps you stay ahead of the competition by delivering the best augmented and virtual reality solutions.
Our AR / VR Software Development Services

---
ENHANCED CUSTOMER RETENTION WITH AR/VR APP DEVELOPMENT

AR and VR apps have the right proportion of voice, gestures, and head motion that offers unbelievable twists to tedious procedures. Our highly competent experts strive to provide excellent AR/VR app development services in minimal time, cost and effort.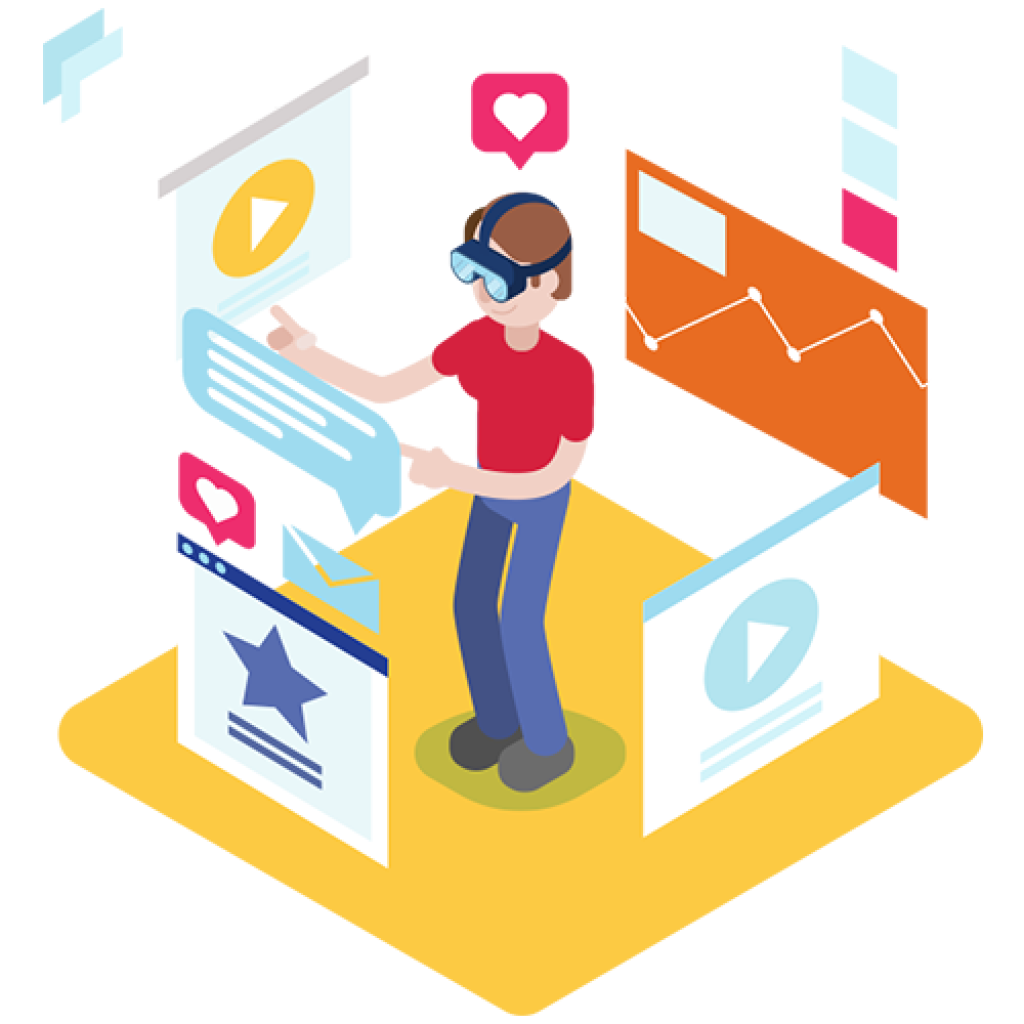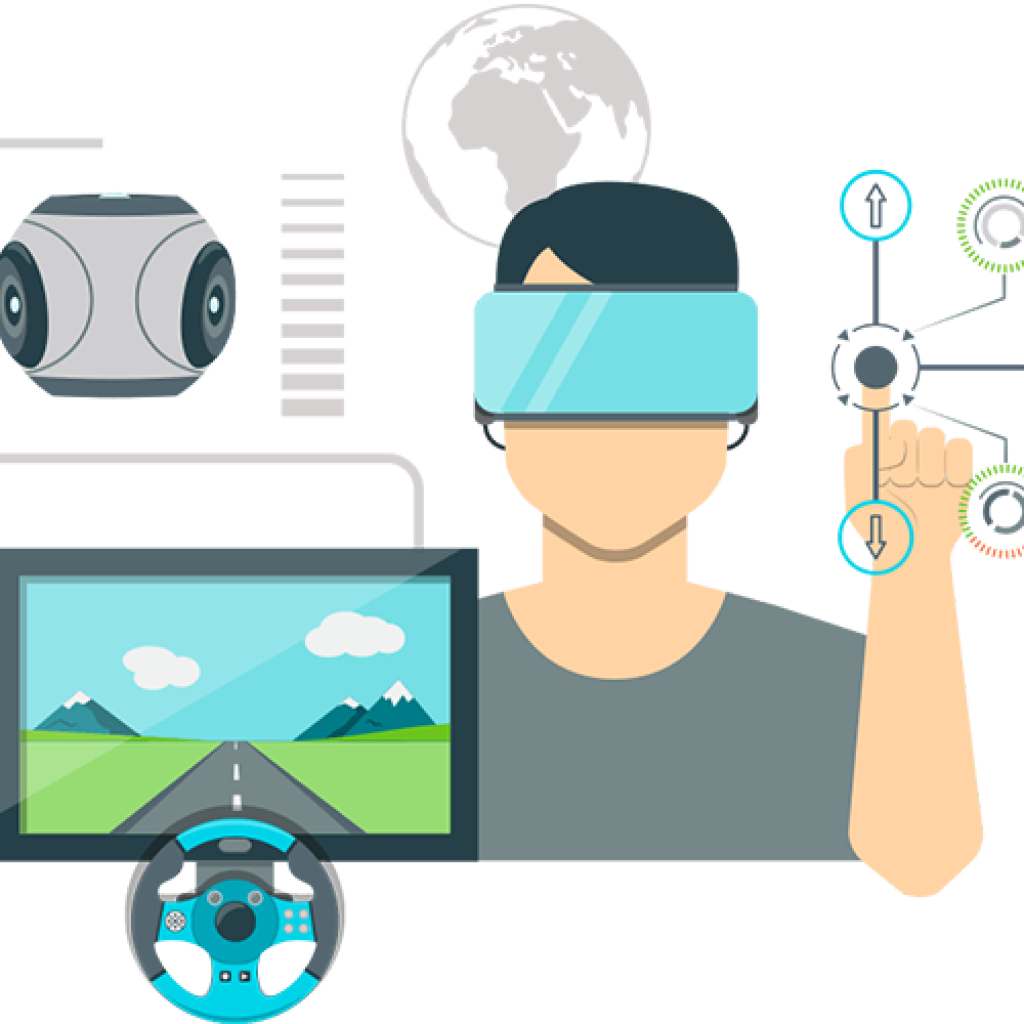 HASSLE-FREE AR/VR GAME DEVELOPMENT FOR MULTIPLE PLATFORMS

Crest Infosystems creates custom AR and VR-powered gaming applications for mobile, smart glasses, and headsets. Our team of AR and VR developers has in-depth knowledge and experience to work proficiently in creating gaming apps for various platforms like – Geo-location games, AR FPS games, sports games, and many others.
CONNECT WITH YOUR TARGET AUDIENCE WITH AR VR CONTENT CREATION SERVICE

Our team has expertise in AR and VR content creation services that allows you to unleash the digital experience that your customers deserve. With our AR and VR content creation service, we blend the virtual and real worlds. Our services can play a significant role in future customer experiences.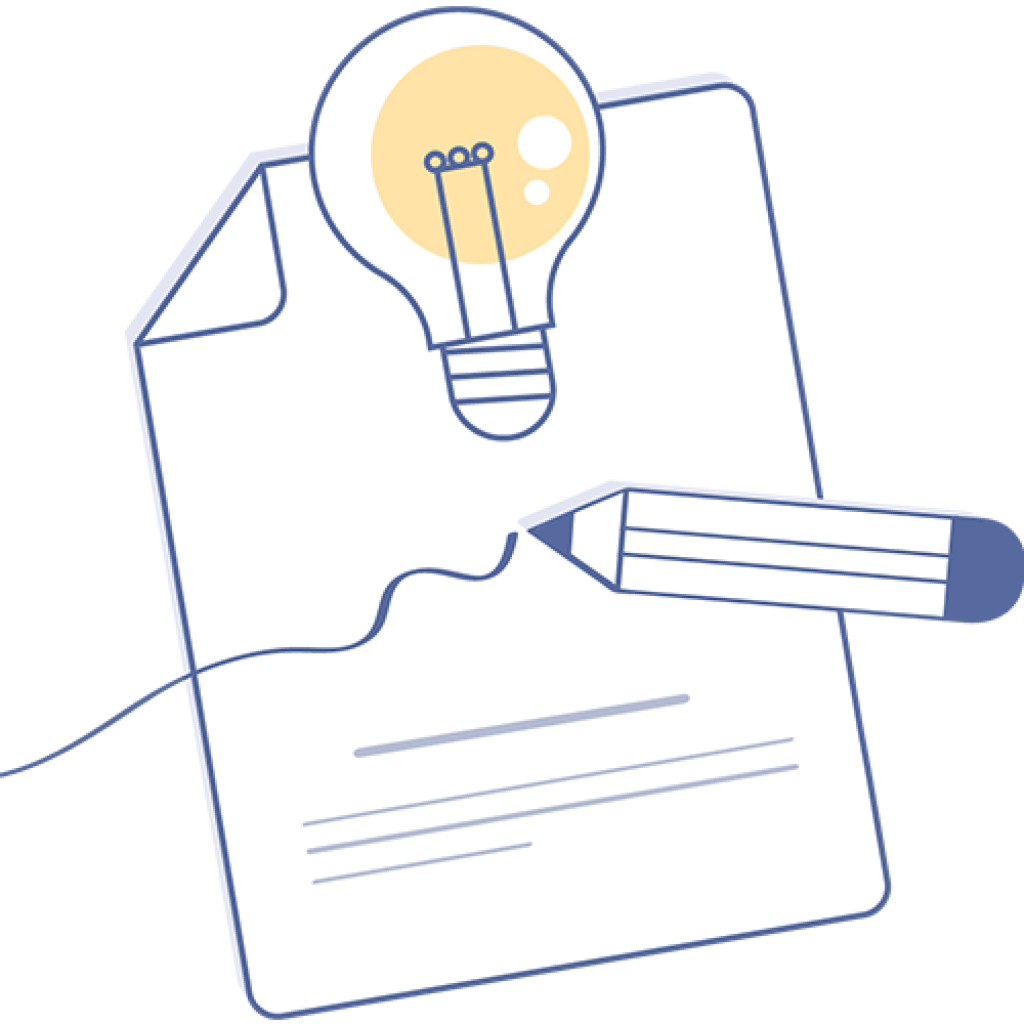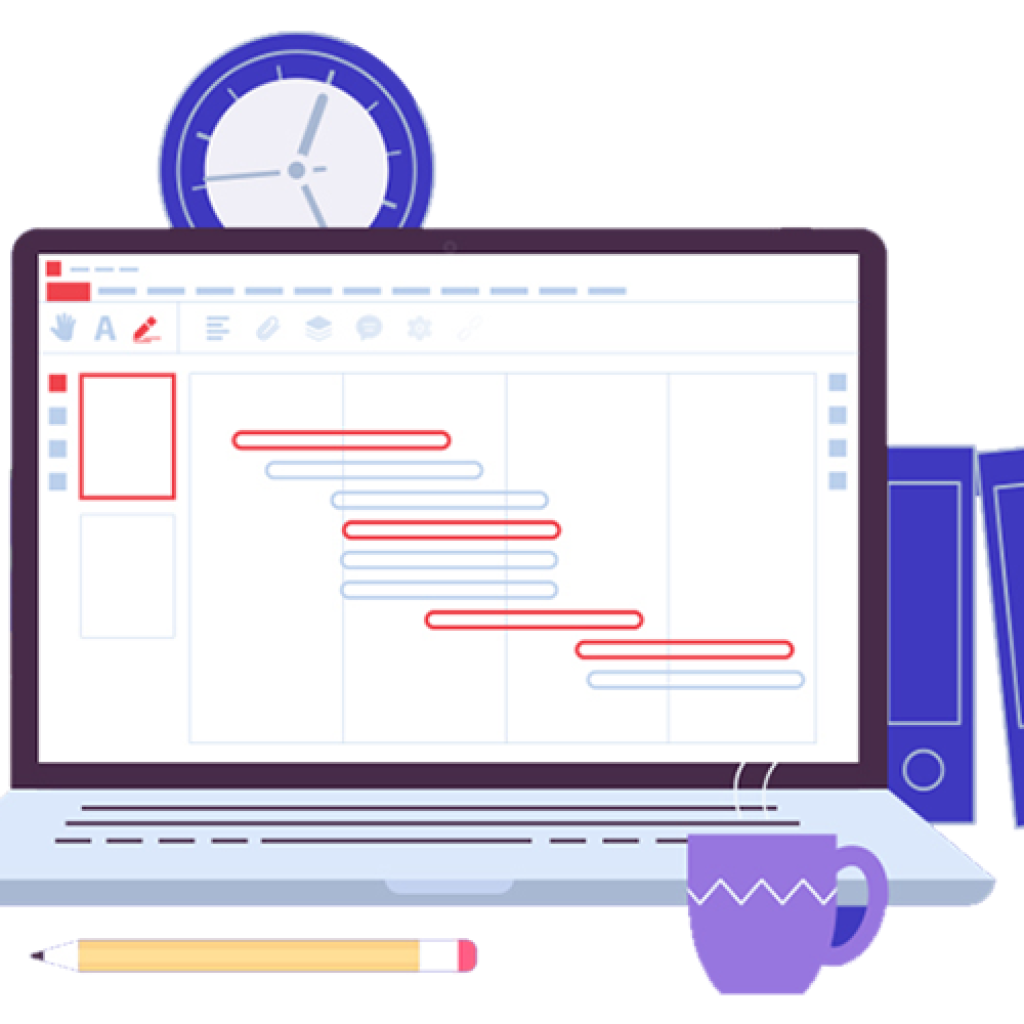 ILLUSTRATE YOUR DATA WITH VISUAL STORYBOARD DEVELOPMENT

With visual storyboard development services, we condense the business data into informative graphics, images, and charts. We advance your core business goals and provide a powerful foundation to build AR and VR apps.
STRATEGIC BRANDING THROUGH GRAPHICS AND ANIMATION DEVELOPMENT

Our skilled and talented web animators provide interactive graphics and animation services to enhance user experience and engagement. If you think that your business needs branding, we will develop custom graphics that are tailored to fit specific requirements.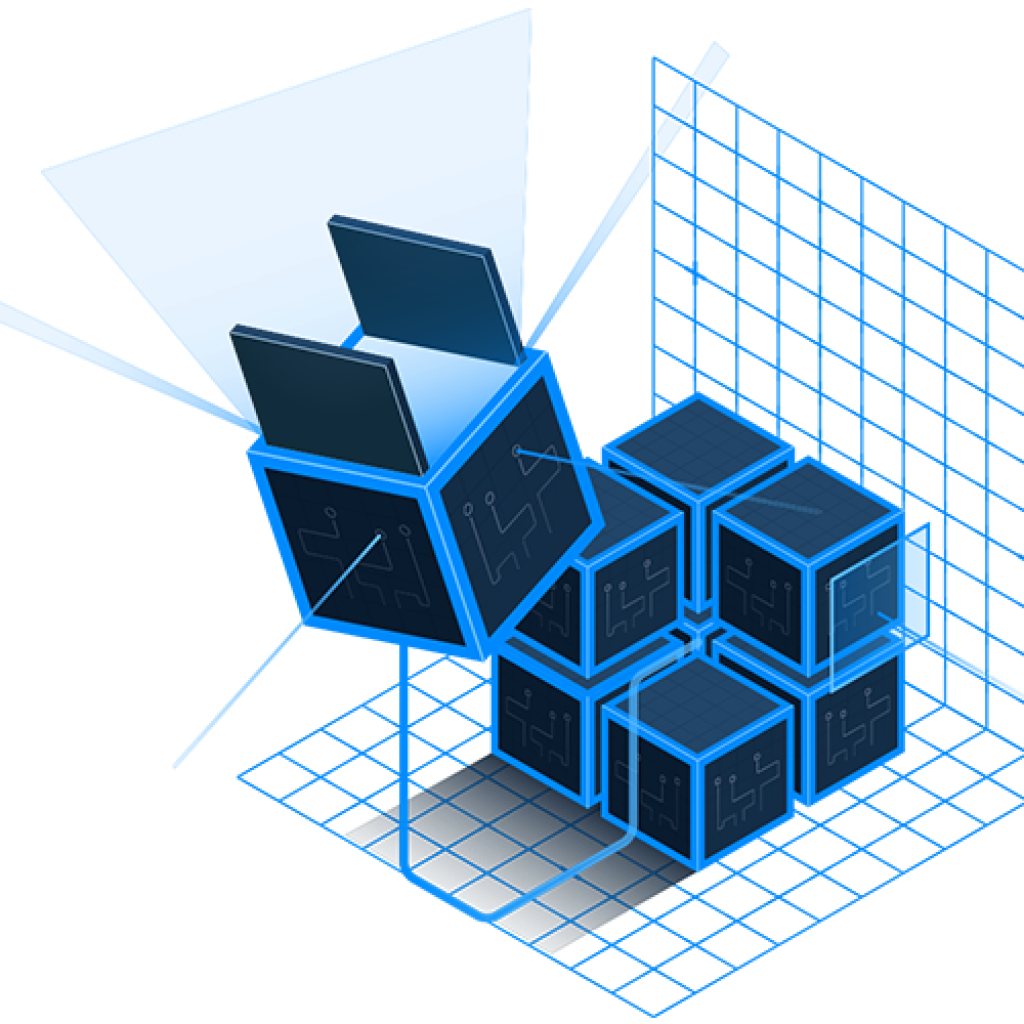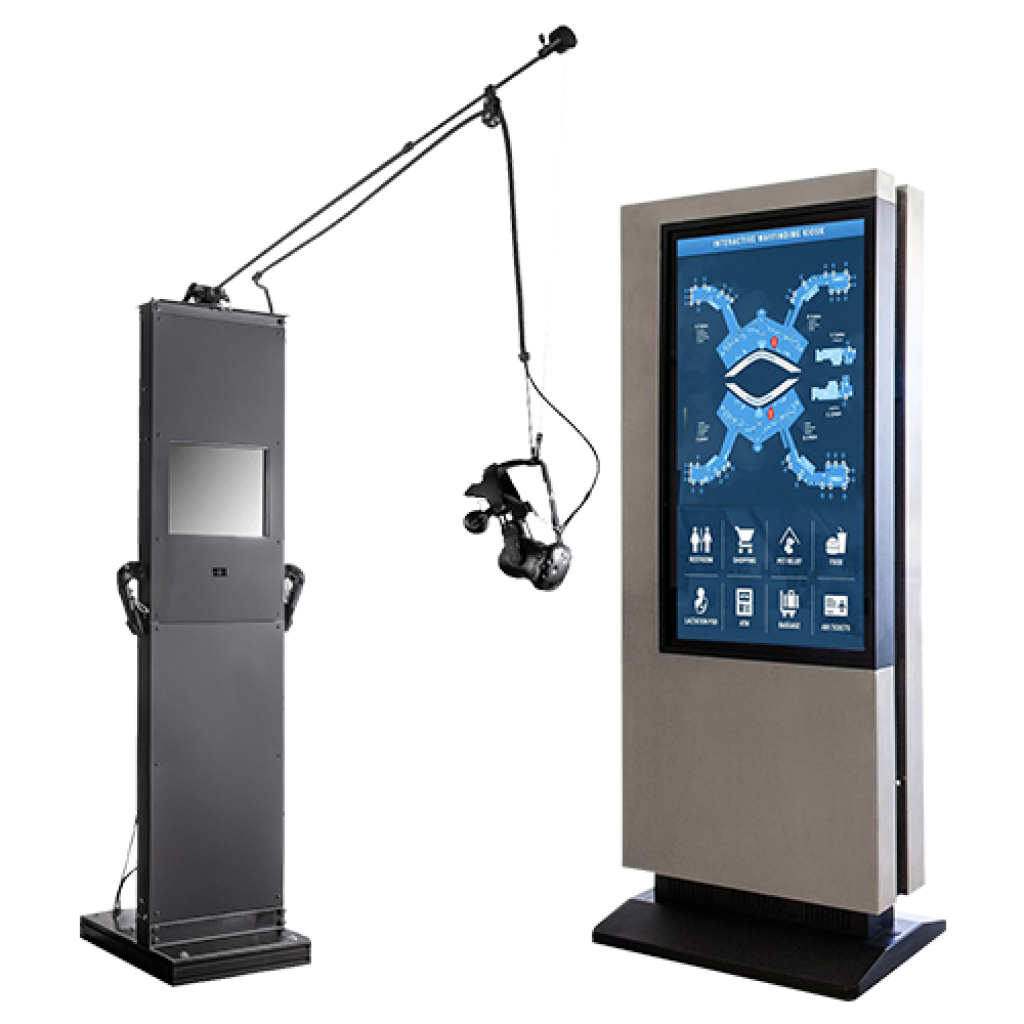 AR/VR KIOSK & PRODUCT DISPLAYS TO IMPROVE CUSTOMER EXPERIENCE

With AR and VR kiosks and product displays, you can change the way your consumer shops. It allows your customers to gain a more deep understanding of the products and services you offer. Thus, we add value to your sale and create brand affinity.
CUSTOM VR DEVELOPMENT SOLUTIONS FOR BUSINESSES

VR development helps your business to create stimulations for your products and services. We design high-quality solutions that help drive high user engagement. Also, we're competent to develop a framework that will suit your specific requirements.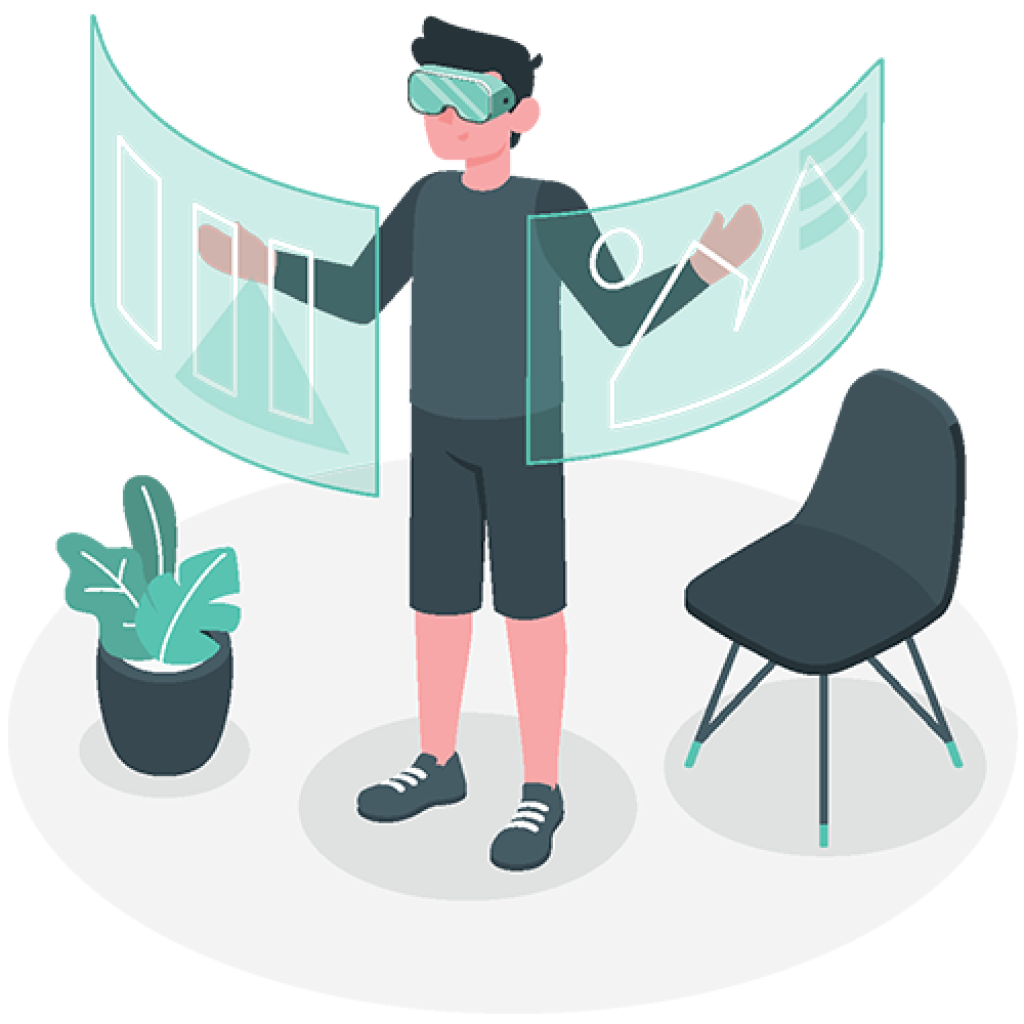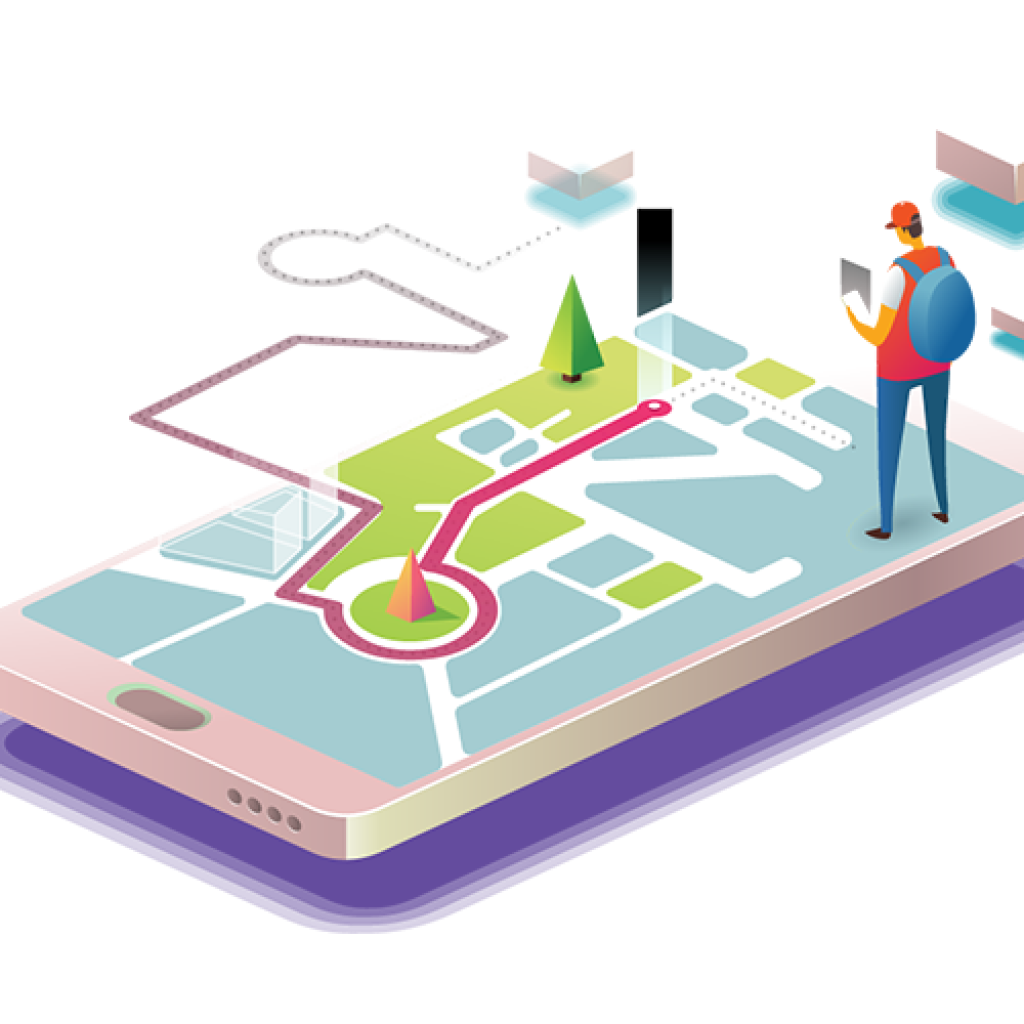 LOCATION-BASED INTERACTIVE AR DEVELOPMENT

Crest Infosystems specializes in location-based AR development services. You can count on us for – Point-of-Interest Locating, GPS and Navigation Applications, Proximity-Based Marketing, Asset Tracking Technology, and much more. Leverage the potential of AR with location-based development.
DIGITAL TRANSFORMATION WITH RECOGNITION BASED AR APPS

Recognition-based AR apps open up new possibilities on mobile as well as industrial applications. This technology is useful in many fields like marketing, events, advertising, video games, and tourism. Thus, we offer engaging and collaborative sessions driven by augmented reality technologies.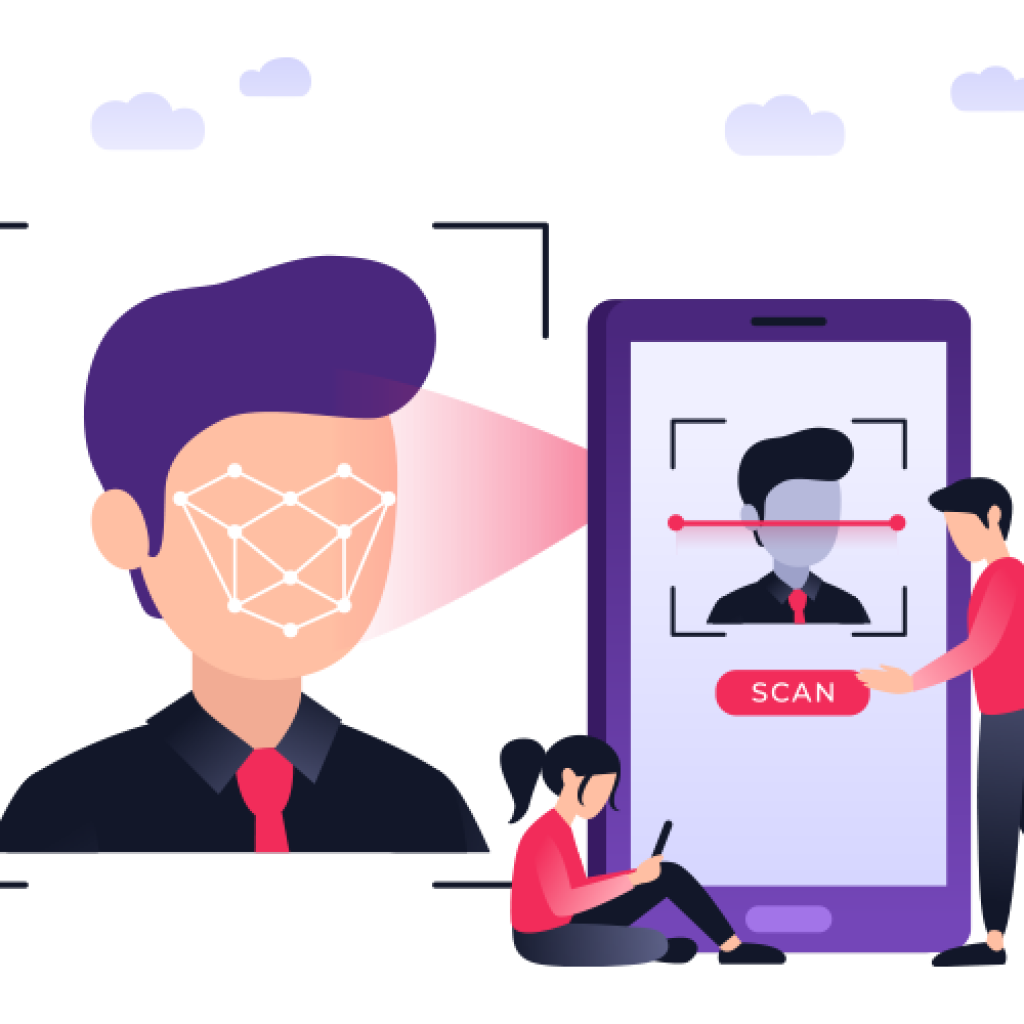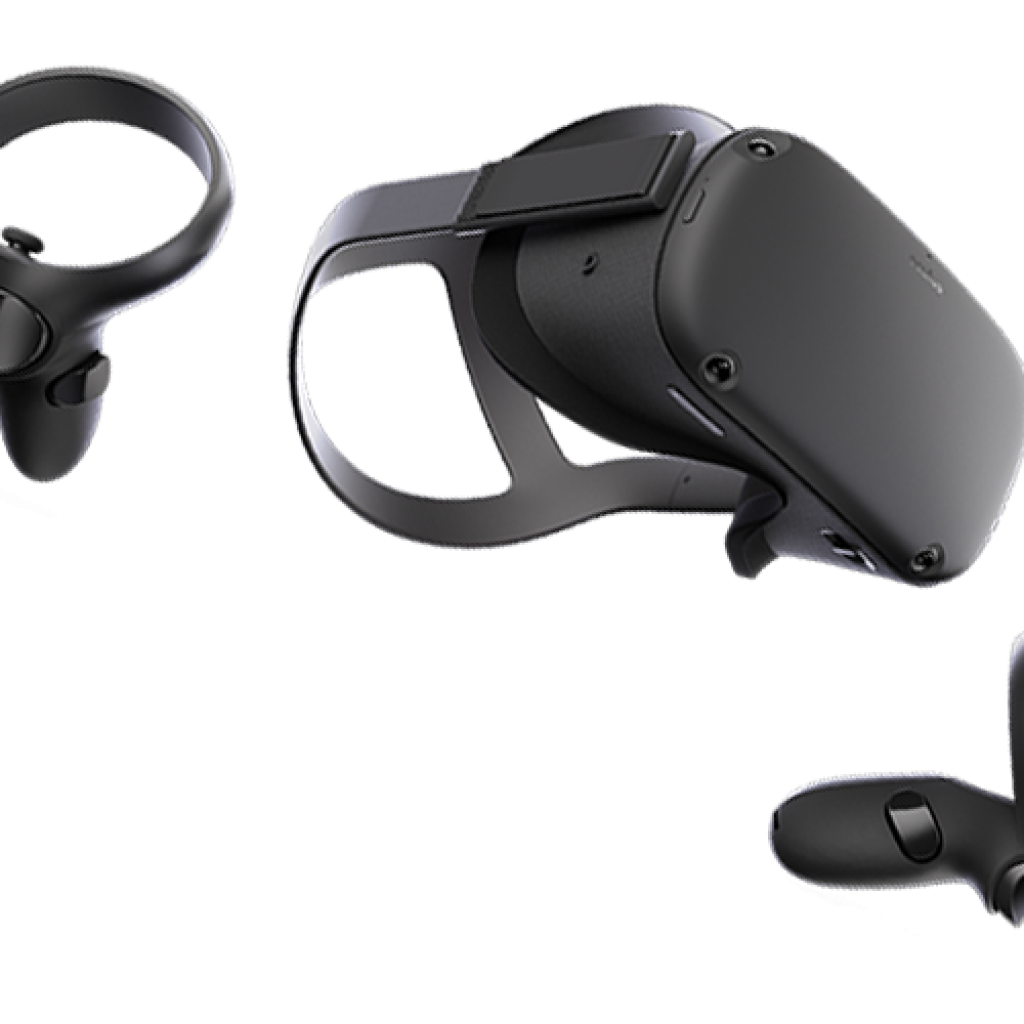 QUICK AND EFFICIENT TESTING IN VARIOUS AR/VR DEVICES

The test lab at Crest Infosystems is equipped with the latest AR and VR devices. No matter how complex the test case is, our developers are passionate about testing AR and VR technology. We always strive to stay one step ahead!
Our Accelerated AR & VR Solutions

---
Business and Enterprise Solutions
With AR and VR deeply integrated into your business functions, we help you in enhancing your work efficiency at multiple levels. Also, augmented reality is useful to work collaboratively with remote employees.
With augmented and virtual reality, workers or employees can work and learn new skills in safer environments. Further, these technologies make maximum use of resources to offer learning solutions at an affordable price.
Training & Development Modules
Marketing & Promotional Tools
We add value to your marketing and sales strategies with AR and VR technologies that make the customer experience more interactive, innovative, and fun. It is useful in transforming the shopping experience of your customer to a new level!
AR and VR have changed the way we interact and interpret data. We allow decision-makers to glean insights from huge databases with the help of AR VR applications and technologies. It will also help in forming effective business strategies to seamlessly attain the business goals.
Social Media Apps Solutions
AR and VR are the immersive realities that have blurred the line between physical and digital experiences. It proves to be beneficial in delivering immersive dimensions to product features and functionalities and communicating your brand's mission.
Developing out-of-the-box augmented reality gaming solutions is one of our many expertise. We build exciting and interactive games for a wide array of AR platforms. From mobile devices to high-end FPSs, we are a one-stop destination for your AR gaming solutions.
Virtual reality apps are beneficial in enhancing e-commerce services and keep the users engaged. With a real-time 3D view of the product details, your customers get connected with the product, unlike any other online experience.
AR Integration With Other Technologies

---

Artificial Intelligence

Artificial Intelligence transforms every aspect of your business into reality. We offer an AI service that is data-driven, cloud-enabled, and production-oriented. AI drives enterprises to success by enabling intelligent automation.

Internet Of Things

We provide technologies and solutions that are required to address the issues in IoT development. This technology lets your business maximize insights from even the smallest connected devices.

Haptics

It is the technology of transmitting and understanding data and information with the "sense of touch". With this dynamic and cutting-edge technology, Haptic is a new way for humans and machines to communicate.
Hire our AR/VR Developers to transform your business success with emerging technologies
Frequently Asked Questions

---
What is Augmented Reality (AR) & Virtual Reality (VR)?
AR uses a real-world setting while VR employs a virtual one. The distinction between them is the devices they require as well as the experiences they offer to end-users. AR is accessible on a smartphone, but VR requires a headset device. Virtual and augmented reality both are enhanced by AR while VR is enhanced only by a fictional reality.
What are AR & VR Services?
VR provides users with an immersive experience that creates virtual worlds in three dimensions. Augmented Reality (AR) is a virtual environment allowing you to experience the real world in a life-like manner. AR & VR services help you create a highly interactive and engaging system that makes everything simply exciting for you, including your business and customers. With AR VR services, you can deliver highly immersive experiences to your customers and bring huge transformations to your business with greater return on investment efficiently. Crest Infosystems provides a full range of AR & VR services designed to meet your unique business requirements.
What is the time frame for building a VR application?
It basically depends on various factors, including project scope, size, and application types required for business needs. The time to develop a VR application may differ from project to project, its development requirements, design, complexity, and testing. However, it is hard to provide an estimated time frame without understanding your business requirements and the complexity of the project. We, at Crest Infosystems, hold a dedicated team of business analysts who will speak with you over Skype or any other communication channel and listen to your business requirements, industry segment, your target audiences and then provide an estimated time frame to complete the project. Have a project in mind? Talk to our business analysts and get a free proposal today.
Why should you choose Crest Infosystems as a leading AR & VR development service company?
Crest Infosystems is counted among the top augmented reality and virtual reality (AR & VR) development companies in India and USA, which has been providing clients with high-end, more efficient, and reliable AR & VR solutions that improve operational efficiency, enhance productivity and bring sustainable growth to your organization.
Do you also provide support services after the app launch?
Yes, we do! We, at Crest Infosystems, provide complete web & app support and maintenance services to help you with any problems or technical glitches as they happen, ensuring the smooth and seamless running of your application without having any issues. Our AR/VR development experts provide top-of-the-line support and maintenance services to help scale your business website or application faster and smarter.
How Augmented Reality (AR) application works?
Augmented reality (AR) is a type of digital technology that overlays text, images, video, graphics, and animations over physical objects or printed content. In short, it provides a real-time, straight-on view of an everyday scenario whose characteristics are enhanced by computer-generated content.
Words from Awesome Clients

---
Very much happy. Work delivered in fewer hours than we actually estimated. Provided regular detailed updates via communications throughout the project.

Siyea (Co-Founder)

Working with Crest Infosystems has been a truly fantastic experience for our us. They came in during the middle of a huge IT crisis, manages and fixed all current issues, streamlined our pipeline. I would undoubtedly, recommend Crest Infosystems for any IT needs.

LulaHula (CEO)

Great Team to work with really attentive and react to request immediately. I am very happy with the work that Crest Infosystems has done so far for me, and hope to hire them again for future projects. I definitely recommend Crest Infosystems to anyone looking for a good IT services.

UnifiedManufacturing (CEO)

I feel Crest Infosystems Pvt Ltd is very professional and understand everything I need to get done. The team have very up-to-date knowledge of the latest tech and ways of doing things. Lots of understandings which ultimately allowed me in development of a very usable product.

Valuepad (Ex. CEO)