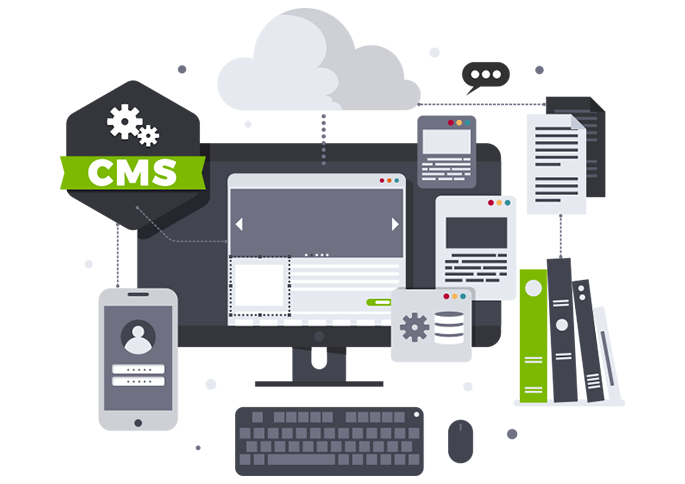 CMS Web Development Services Company
Getting your custom website is simpler and faster with us!

---
Content Management Systems are amazing as managing your website becomes as easy as editing a document in Word. It enables you to create, edit, organize and publish digital content easily.
We offer tailor-made CMS websites and development solutions to meet clients' needs. With our cutting-edge CMS Web Development Services, our ingenious team has exhibited a stellar performance in the development of Enterprise solutions best suited to the business needs and demands of the client.
With the help of numerous content management system, we create websites that can be easily managed by you after deployment with ease! When you partner with the most trusted CMS Development Company, you get to choose from a wide range of CMS development services.
Explore the Custom CMS Development Solutions We Deliver!

---
WELL-STRUCTURED COUPLED (TRADITIONAL) CMS ARCHITECTURE

Traditional CMS architectures are ideal for blogs, personal sites, and basic company websites. In this setup, the frontend and backend of the website are tightly connected, predefined, and fairly rigid. From the content to all other digital assets, everything is created, managed, and stored on the site's back end. You don't have to be dependent on developers to deliver the content!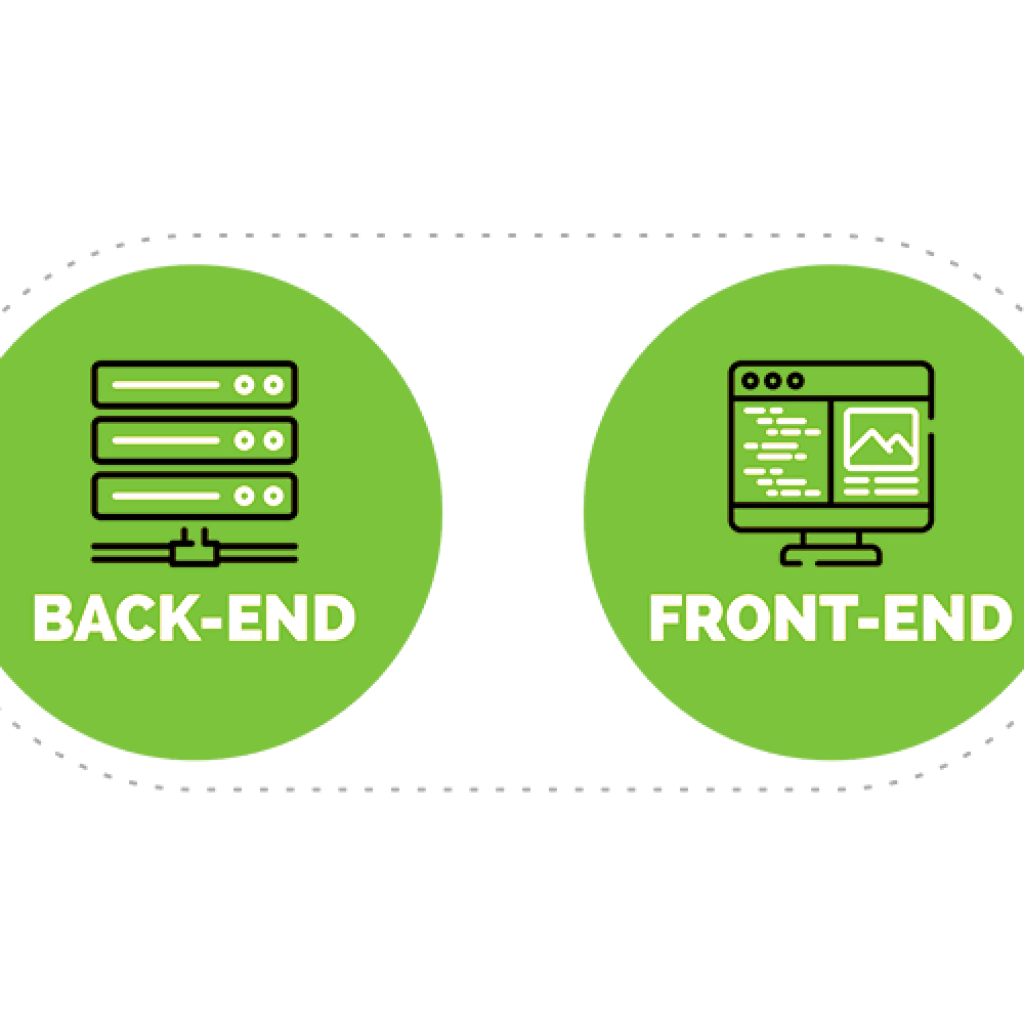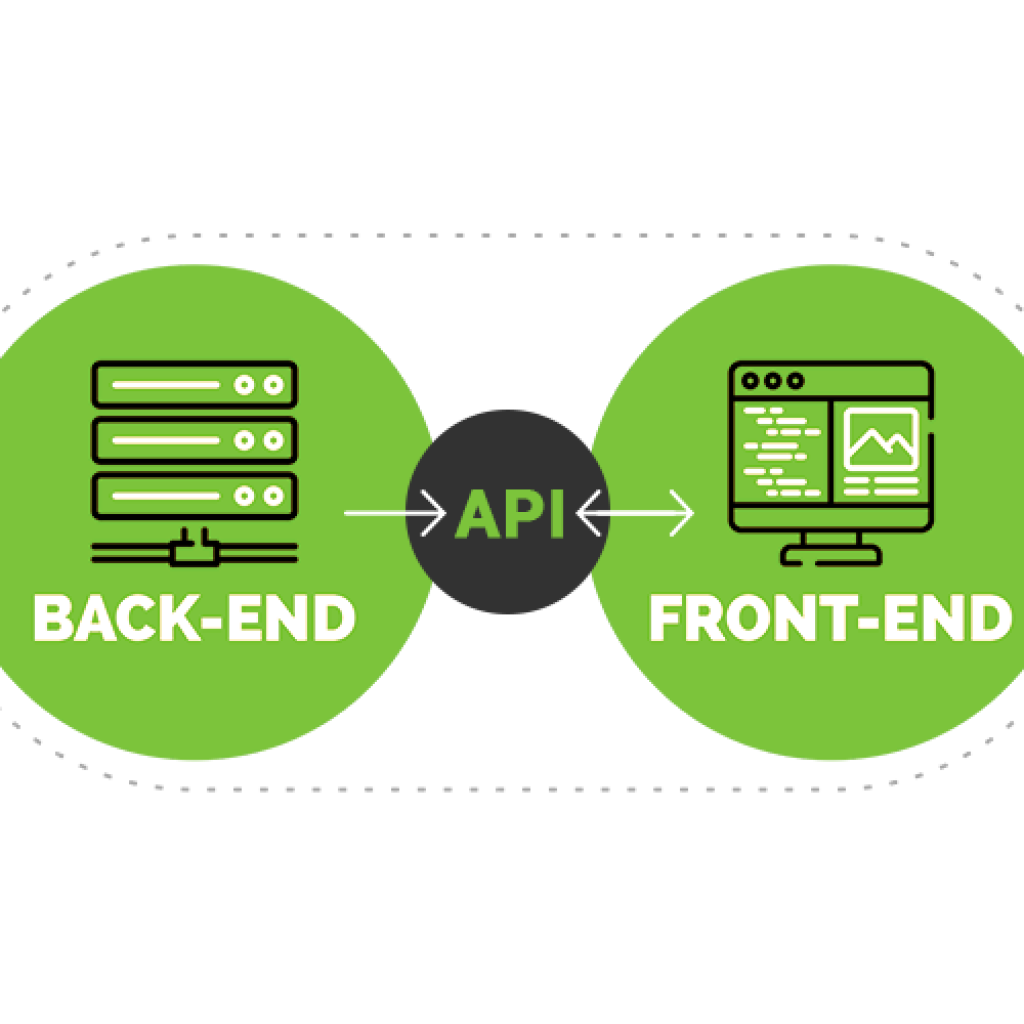 EASY AND SECURED HEADLESS CMS ARCHITECTURE

A headless CMS architecture offers the greatest flexibility to publish content on various platforms. This architecture provides the most control regarding how and where your content appears. The backend here stores the content and assets in a database, however, it doesn't have a predefined front end with standard templates to display the data. With headless architecture, you get a quality omnichannel experience.
AWARD-WINNING CUSTOM CMS WEB DESIGN SERVICES

We design exclusive and responsive websites to meet your business needs. We follow industry best practices in designing stunning layouts that easily scale according to the screen size. From the logo to the color scheme, our team of experts has extensive experience in UI/UX designing.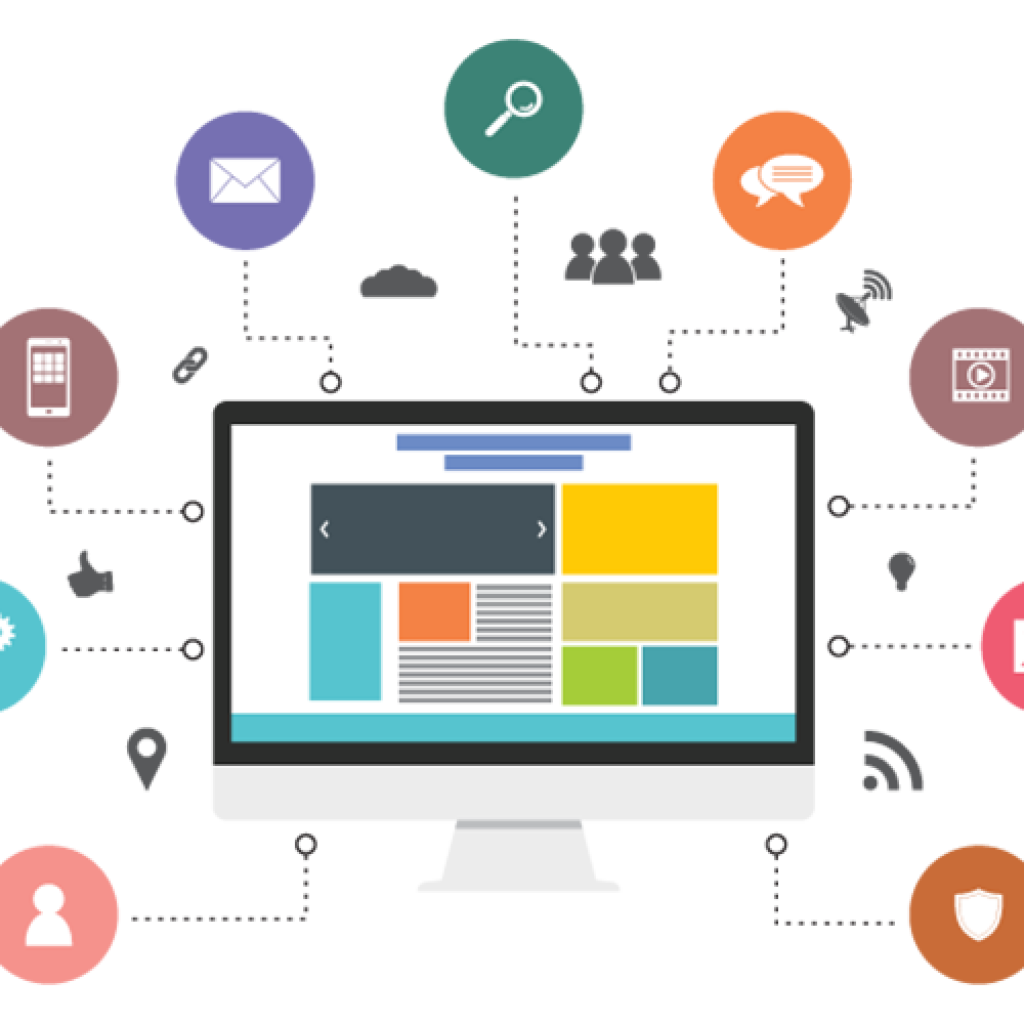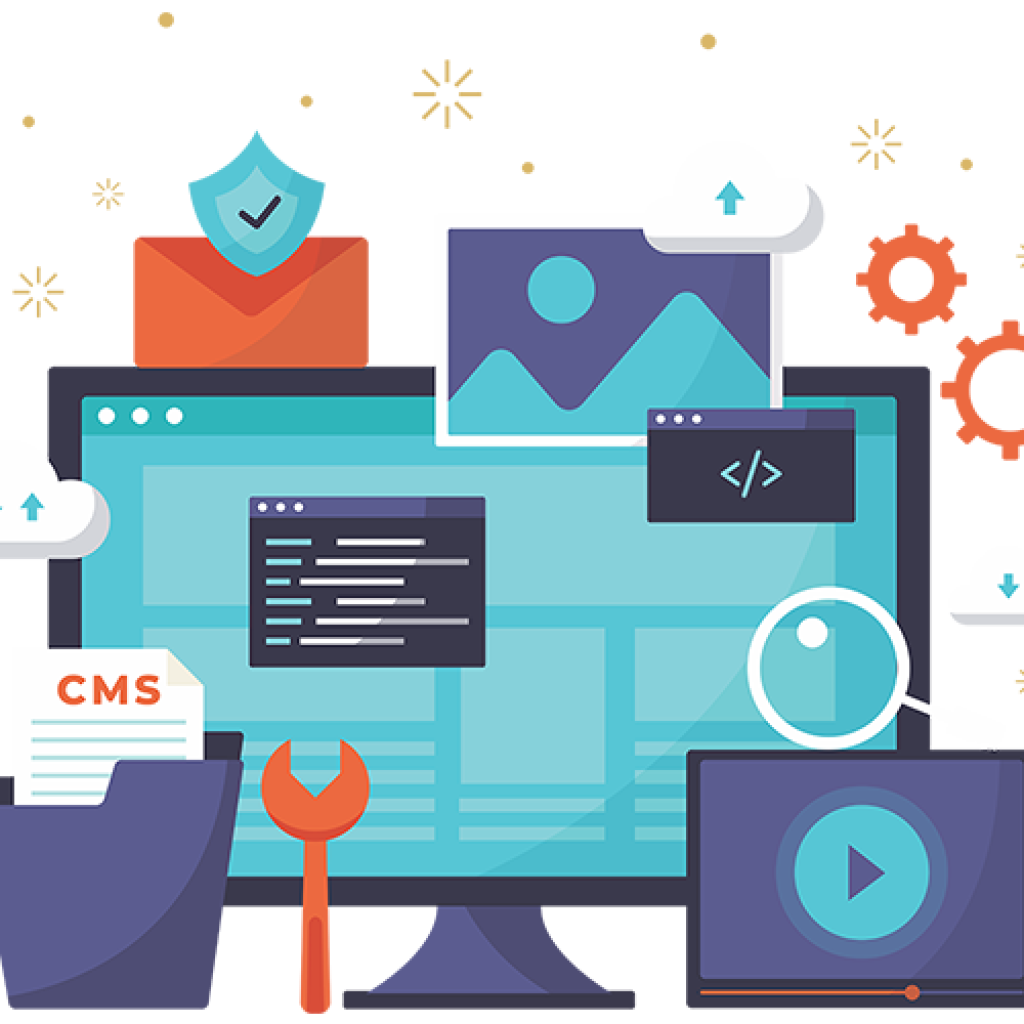 QUICK AND EFFICIENT WEB APPLICATION DEVELOPMENT

We keep our hands on state-of-the-art technologies and the latest industry trends to deliver you the best web applications. We craft web applications that are fast, manageable, and easy to use. Our CMS developers specialize in building and customizing content management solutions for all types of industries. Partner with us for best-in-class CMS web app solutions that are high on performance.
EDGE OUT THE COMPETITION WITH CUSTOMIZATION

Along with CMS web design and development services, we also offer complete CMS customization services. We let you add unique features to your website with customization in terms of design, layout, and even the dashboard section. From programming to UI/UX designs and custom add-ons, we can deliver you personalized Content management solutions at an affordable price!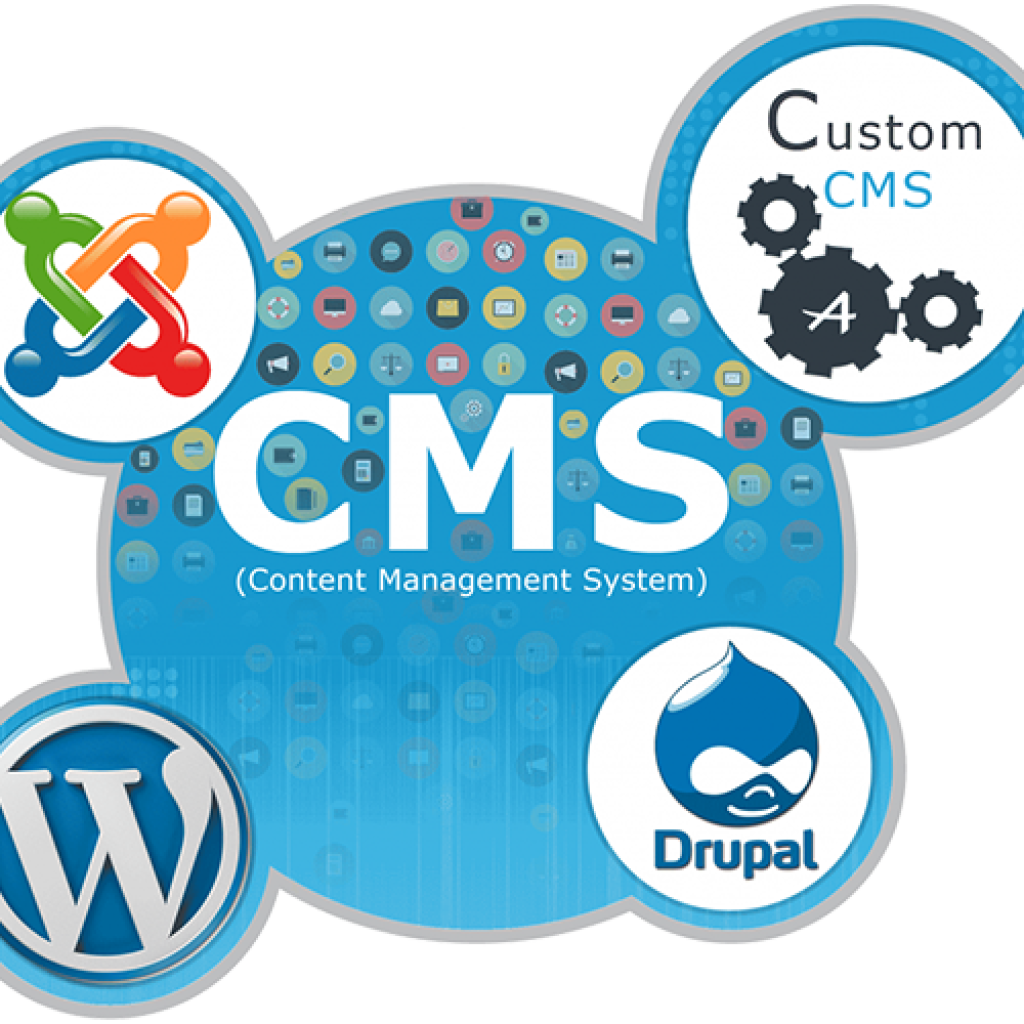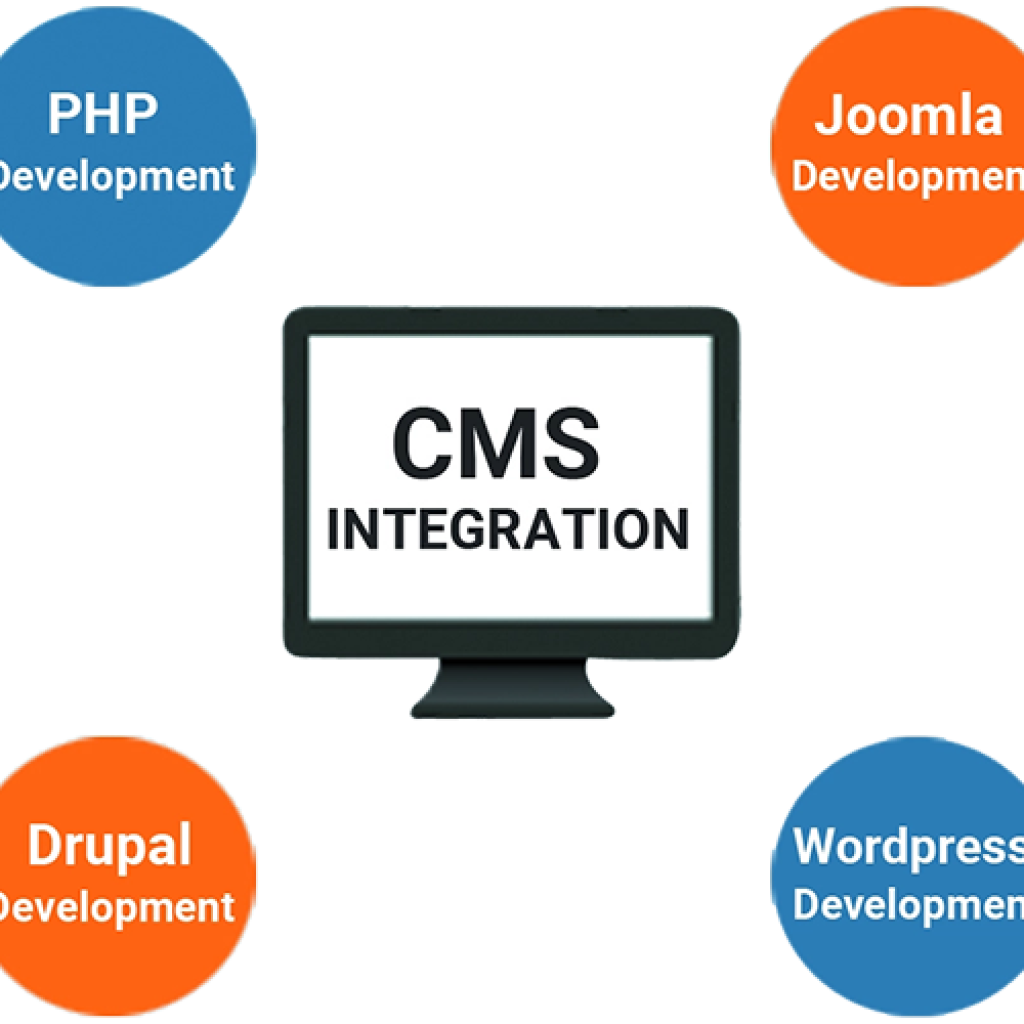 ENHANCE YOUR CONVERSION RATES WITH CMS INTEGRATIONS

Having a content management system built into your website has endless benefits. If you want to integrate your existing SaaS enterprise solution or website with a CMS, we can help you with our robust CMS integration services. Adding a content management system adds credibility to your business and enables ease of carrying out website maintenance, document management, adding new features, easy handling of the site's SEO, and many other benefits.
DATA MIGRATION AND UP-GRADATION SERVICES TRUSTED BY GLOBAL BRANDS

Whether you want to migrate existing websites to a CMS or upgrade it, we are a one-stop-destination for all your development needs. Our team of experts will ensure seamless and secure data migration of all your content from your old website to your new one. We offer a smooth transition keeping all your data and layout intact.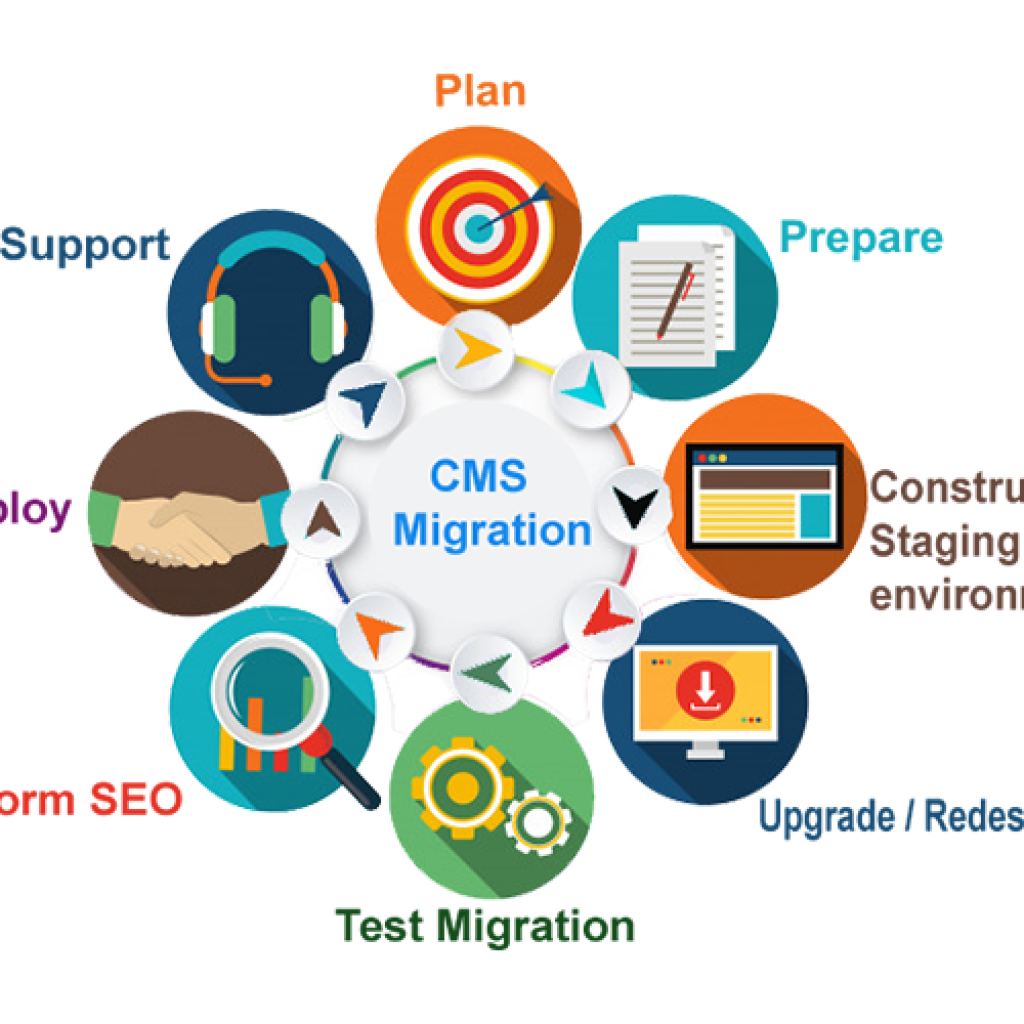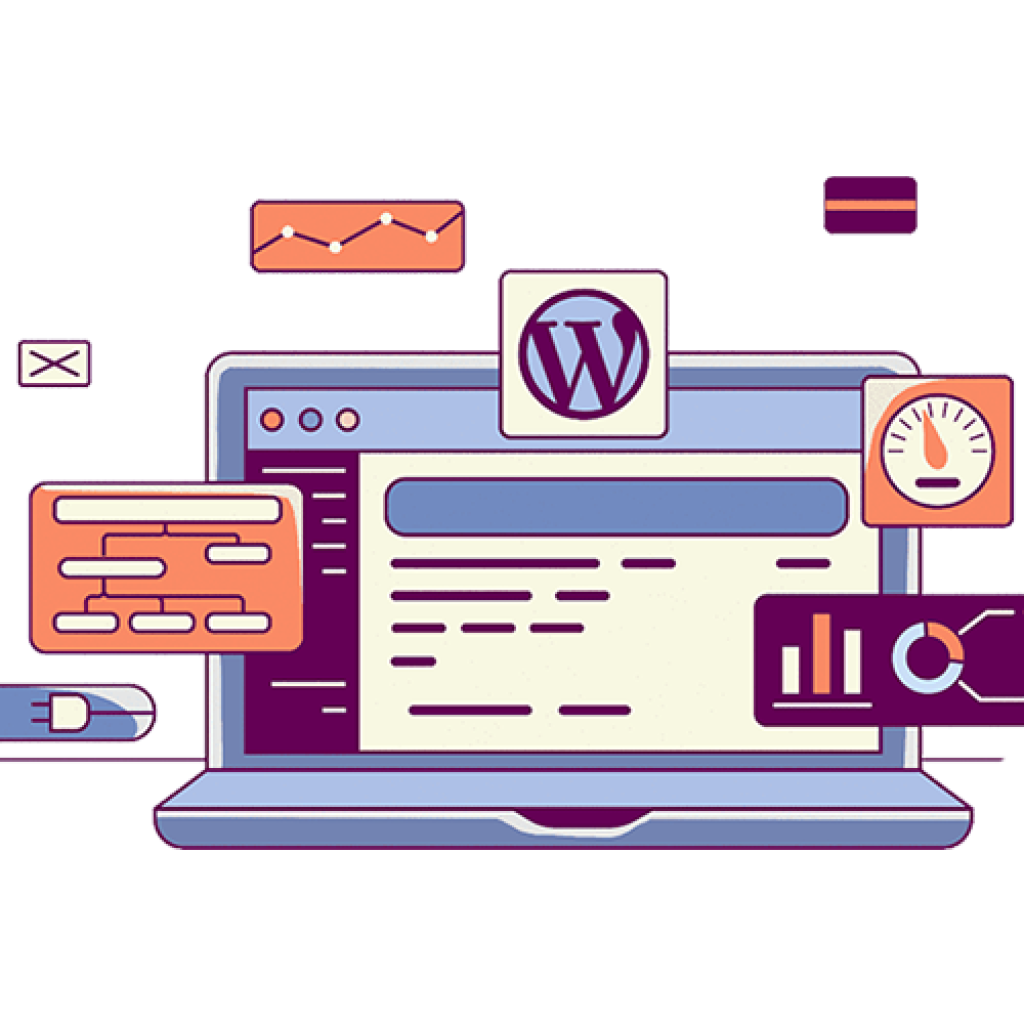 ADD POWERFUL FEATURES TO YOUR WEBSITE WITH CUSTOM PLUGIN DEVELOPMENT

We focus on delivering exceptional plugin customization and development services that fulfill all your enterprise requirements. We are always up-to-date with the latest technology trends to formulate a detailed roadmap for developing custom-built plugins that have a mixture of business logic, efficiency, and technical scalability. Our developers are highly proficient in developing high-quality custom plugins on par with your goals.
GET AHEAD OF THE INDUSTRY CURVE WITH OUR PROFESSIONAL CMS CONSULTATION

There are countless Content Management Systems available today, however, it's hard to determine the ideal solution for your business. This is where we come into the picture. We understand the uniqueness of every project and thus, determine the best CMS for your business. We can help you accelerate the ideation, planning, and development of your Content Management System.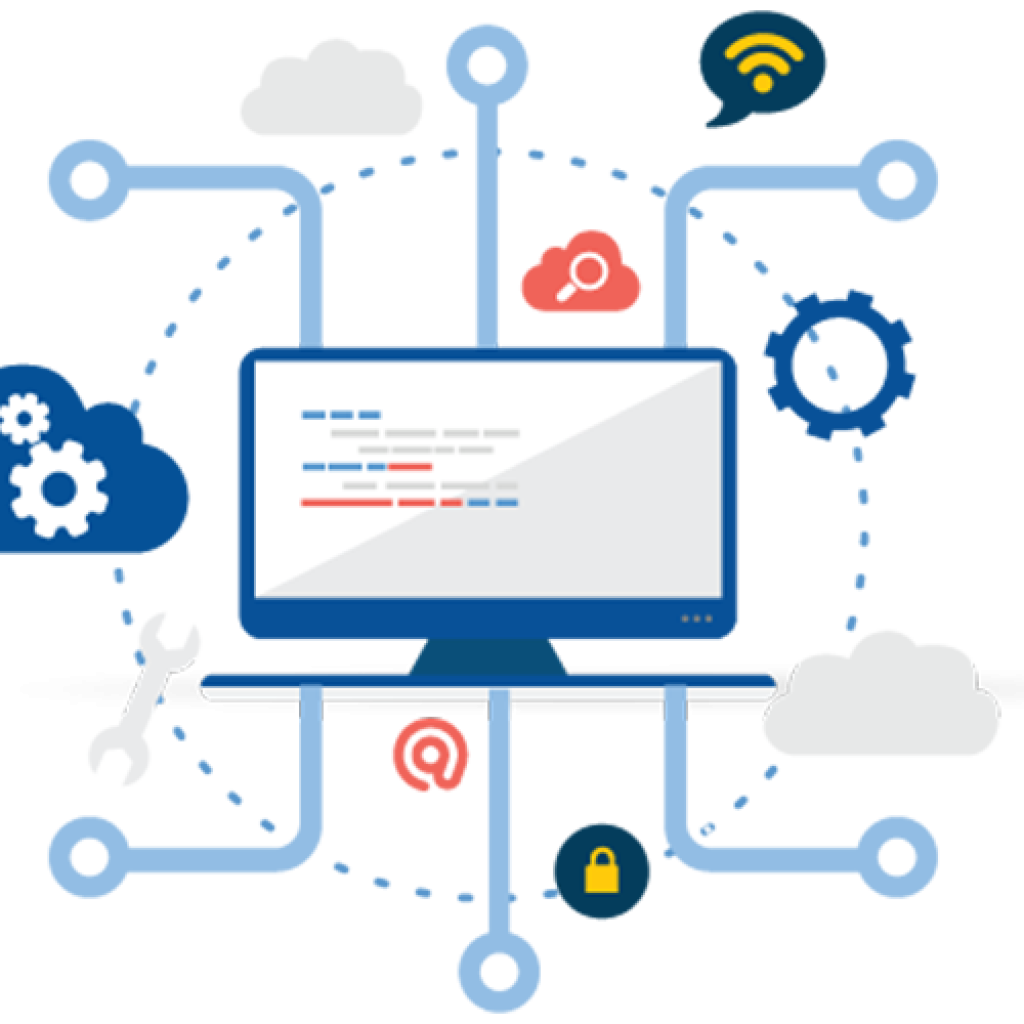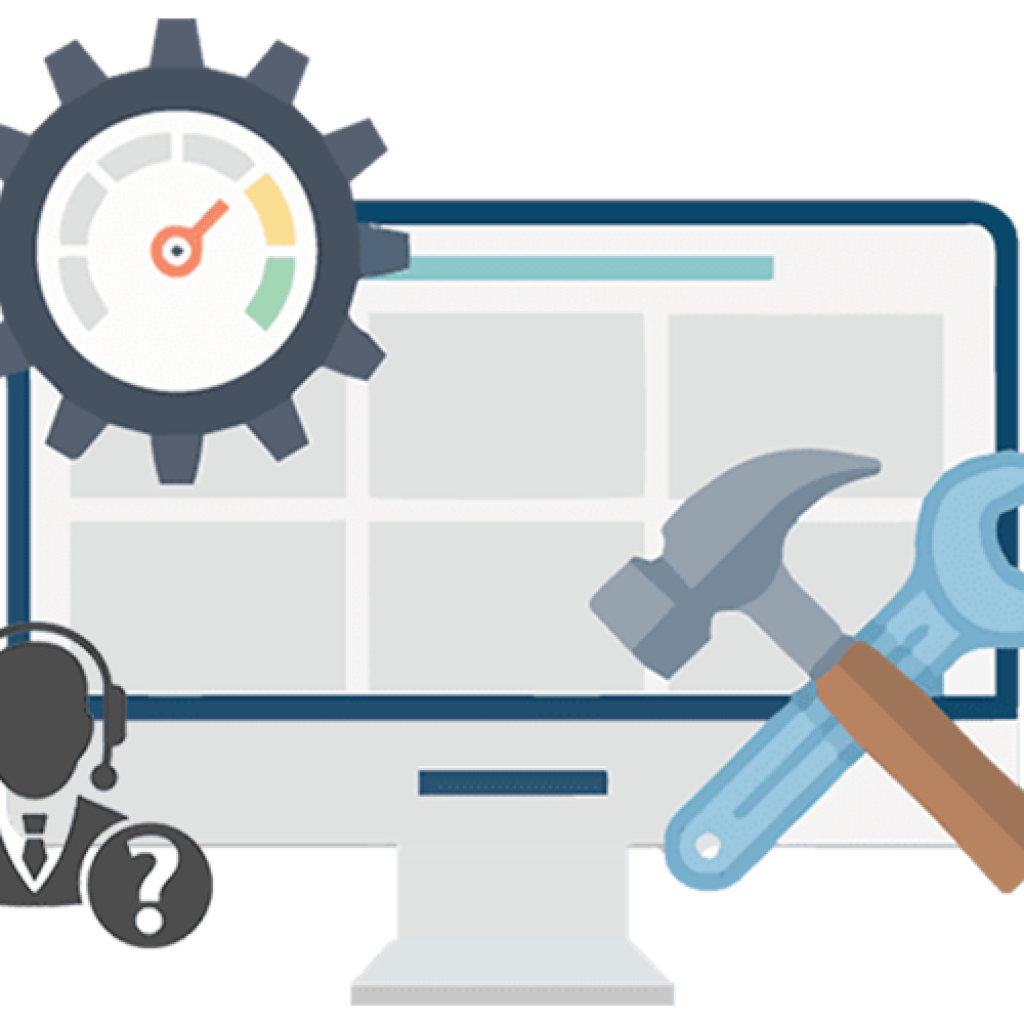 RESPONSIVE SUPPORT & MAINTENANCE FOR YOUR ENTERPRISE

At Crest Infosystems, we offer 24X7X365 Support & Maintenance for your websites. With expertise in all the major CMS platforms, we keep your business vision intact with our high-quality support and maintenance services. From adding more elements to changing the website's look and feel based on requirements and updating the website's new version of CMS, we will take care of all the functionalities.
Explore our wide array of technologies!

---

WordPress

WordPress is the most widely used CMS. We help businesses leverage the power of WordPress by building custom plug-ins, add-ons and stunning layouts.

Drupal

Drupal is a leading open-source CMS platform that offers robust and flexible architecture to enterprises. It is a highly flexible platform in terms of scalability and speed.

Joomla

Joomla is a user-friendly platform to build websites. It has an intuitive interface that helps to use its features and functionality to the fullest.

Gatsby

Gatsby is an ideal platform for creating dynamic and optimized websites. The websites built with Gatsby don't require complex scaling operations or expensive hosting.

Strapi

Strapi is the most trusted headless CMS, open-source, javascript, enabling content-rich experiences. Its powerful features can also customize the APIs.

sitecore

Sitecore is a multilingual content management system and allows code-free content reaction. It is useful to build eCommerce, educational and informational websites.

concrete5

Concrete5 is a CMS developed in PHP. It offers a powerful and simple dashboard with many statistics reports. Its built-in sitemap is what makes it unique!

electron

Electron is useful to build cross-platform desktop apps using web technologies like HTML, CSS and Javascript.
Custom CMS Development Tailored for Your Needs!

---
Coupled (Traditional) CMS solutions
If you're looking to build a fairly standard frontend experience, a traditional CMS might be the right choice for you. It offers an out-of-the-box experience and an administration interface with drag and drop UIs, WYSIWYG editors and live editing. It allows businesses to create, manage and modify content for the website without the need for in-depth technical knowledge.
A headless CMS is a backend where you have full freedom to decide which frontend applications you want to deploy for your website, mobile application, IoT device and more. Also, as the backend is separated from the frontend securely, it enhances the overall security of your website. It offers complete control over how and where your content appears.
A Hybrid platform supports multiple content deployment options through a single application. It gives you the privilege of a headless CMS combined with the functionality and ease of use of a traditional platform. With the Hybrid CMS, you can create and manage all your business content in one place and deliver it to different channels – the website, mobile application or somewhere else.
JAMstack stands for JavaScript, APIs and Markup. All these tech components make JAMstack one of the best software solutions for website and app development. Also, this platform is good for the search engine as well as the user. Our developers are skilled experts in building fast high-performance websites and mobile applications with JAMstack. It is good in terms of performance, productivity, reliability as well as security.
Custom Built CMS Solutions
If you are looking for a unique website that offers a superior customer experience, a custom-built website is a perfect choice. The functionality is tailored to specific content management needs and it offers high-level data security as the development is done from scratch. Custom CMS solutions also boost the SEO score of your website and allow your content to reach a diverse target audience.
If you are looking for solutions to manage and maintain your websites, an open-source content management system can be the right fit for your business. WordPress, Drupal, Joomla are few examples of open-source CMS. It offers infinite possibilities for adding new layers of functionality to your website. We can help you build stunning websites that are user-friendly and cost-effective to deploy.
Open-Source CMS Solutions
Enterprise CMS Solutions are an ideal solution for many companies. There are a myriad of bonuses that come with enterprise platforms. If you're looking to build a website that is fast and performs well on all devices, enterprise solutions can provide the answer. It gives you more control over your content, marketing as well as your data.
There are various CMS platforms in the market, however, if security is your main concern, a custom CMS solution is what you will need. Although open-source platforms like WordPress, Joomla and others are also safe, custom solutions add to the security of your website and its data. Our developers make sure that your website is safe from the hack bots and offer unparalleled security to you and your clients.
At Crest Infosystems, we let you take advantage of the digital opportunities with our robust B2B/B2C CMS Solutions. It allows your clients to secure access to account information, orders, shipments, upcoming product announcements and much more. Our professionals can help you create an industry-leading experience with our cost-effective B2B/B2C Content Management System Solutions.
eCommerce content management Solutions has enhanced the growth of eCommerce companies like never before! It allows you to build the online presence of your store and easily organize the content of the websites. We can help you build a custom eCommerce CMS that is user-friendly, easy to manage and boosts the sales of your business.
Enhance your business workflow with a personalized CMS web development services
Frequently Asked Questions

---
Is a Content Management System easy to use?
The answer to this is always "Yes". You won't need to learn a programming language or require any technical knowledge to manage and run a Content Management System.
Which is the best CMS?
The best content management system is the one that meets the requirements of your business. However, a custom Content Management System will best suit your needs.
Does CMS integrate easily?
If you have older systems, you will always have a question of integration. However, our expert developers can easily integrate your old system with the CMS without losing any of your content!
Do I need a special device to use or manage my CMS?
No. As the content management system is web-based, any electronic device be it a PC, Mac or a smartphone, with a web connection and a modern browser should be absolutely fine.
Words from Awesome Clients

---
Very much happy. Work delivered in fewer hours than we actually estimated. Provided regular detailed updates via communications throughout the project.

Siyea (Co-Founder)

Working with Crest Infosystems has been a truly fantastic experience for our us. They came in during the middle of a huge IT crisis, manages and fixed all current issues, streamlined our pipeline. I would undoubtedly, recommend Crest Infosystems for any IT needs.

LulaHula (CEO)

Great Team to work with really attentive and react to request immediately. I am very happy with the work that Crest Infosystems has done so far for me, and hope to hire them again for future projects. I definitely recommend Crest Infosystems to anyone looking for a good IT services.

UnifiedManufacturing (CEO)

I feel Crest Infosystems Pvt Ltd is very professional and understand everything I need to get done. The team have very up-to-date knowledge of the latest tech and ways of doing things. Lots of understandings which ultimately allowed me in development of a very usable product.

Valuepad (Ex. CEO)