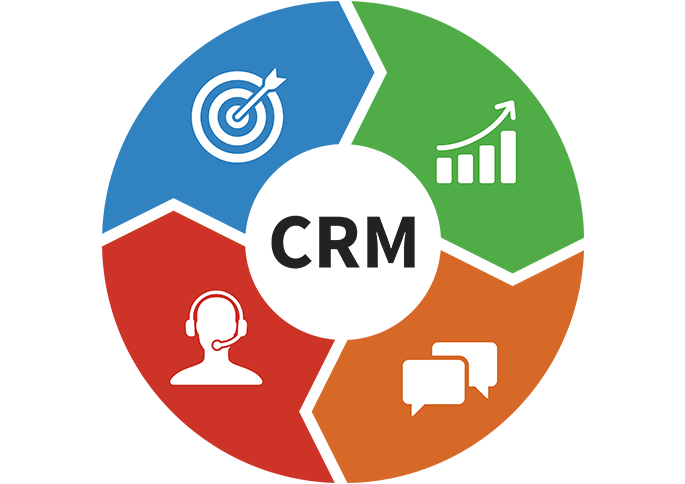 Custom CRM Development Company
Custom CRM Application Development Services

---
Crest Infosystems is a world-famous custom CRM development company, offering full-featured and customized CRM software application development services to its global clients at affordable prices. Our custom CRM development services come up with various customized functionalities that help you cover multiple customer touchpoints to meet your business goals. We, at Crest Infosystems, hold a team of dedicated CRM experts to help you design, develop, and implement a complete CRM platform for your business. With over years of experience, we have acquired great knowledge and expertise in Customer Relationship Management (CRM) application development, ensuring the finest quality of your CRM software applications. We build the highest quality CRM applications using emerging technologies and advanced tools that bring positive outcomes and add value to your business and deliver an outstanding experience to your customers.
Our CRM Development Services

---
CRM Software Development

We offer top-notch CRM software development services to help you build highly efficient, scalable, and fully customized CRM software solutions according to your business specifications. Our CRM developers implement advanced technology in your CRM application that not only helps in lead generation but enhances user experience and customer relationships. We help you transform your business goals into a powerful and scalable enterprise application.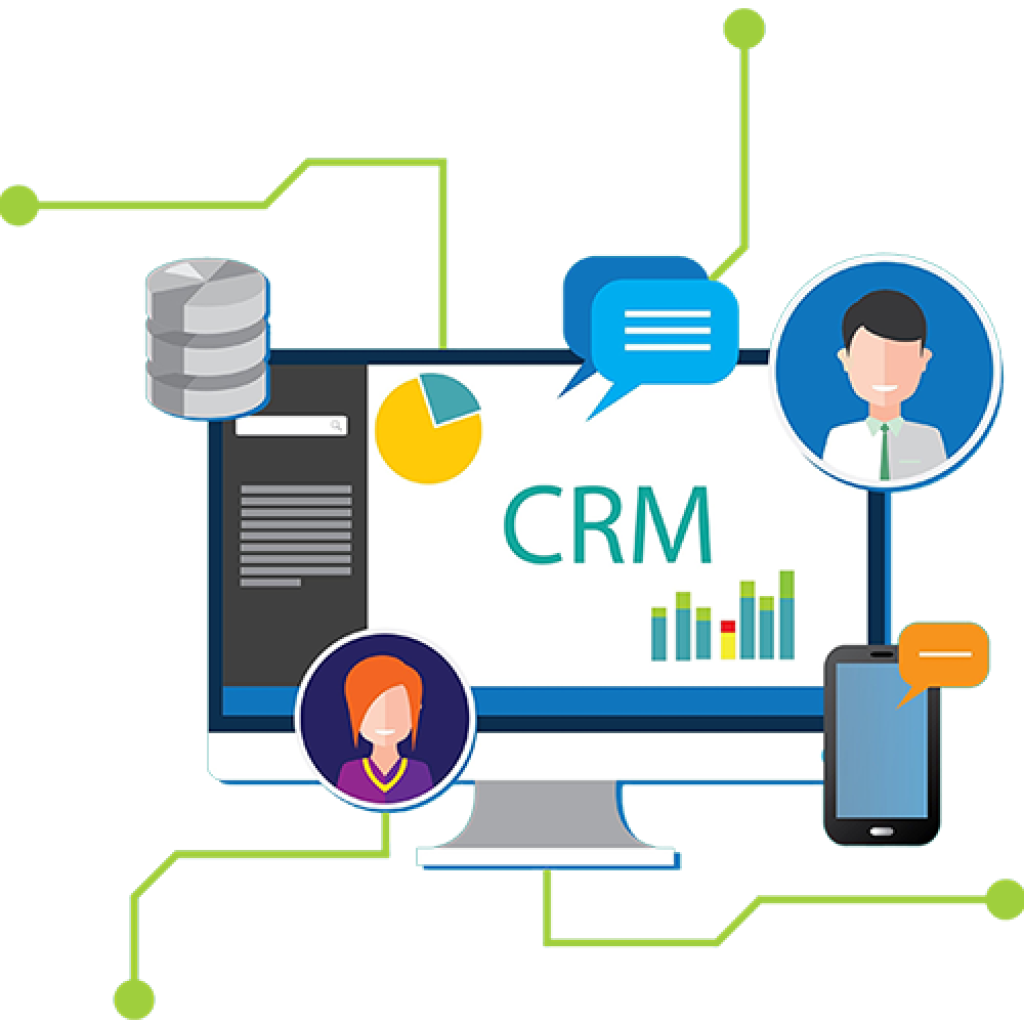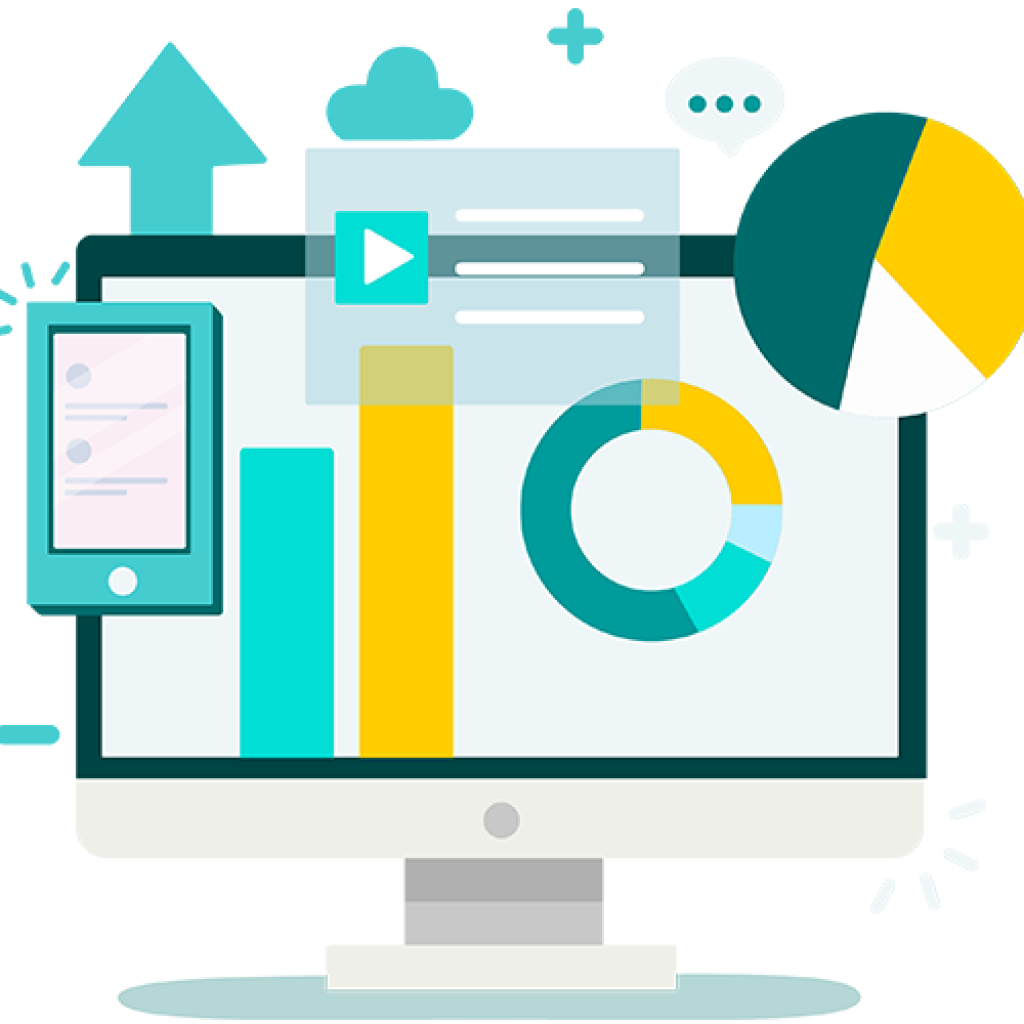 CRM Application Development

Crest Infosystems provides best-in-class CRM application development services that connect your CRM systems with various CRM applications, fostering communication between new and existing customers. Our CRM expert developers design and build top-rated and robust CRM mobile applications that enhance customer relationship management by letting you connect with your users seamlessly.
CRM Consultation

We offer the best CRM consulting services to help you give high-end CRM consultation solutions that suit your business needs at competitive rates. Our CRM experts assist you with everything from CRM consulting, planning, and CRM integration to CRM implementation and deployment. Our CRM consulting services let you integrate customer data, increase conversion rates, and optimize sales and revenue faster.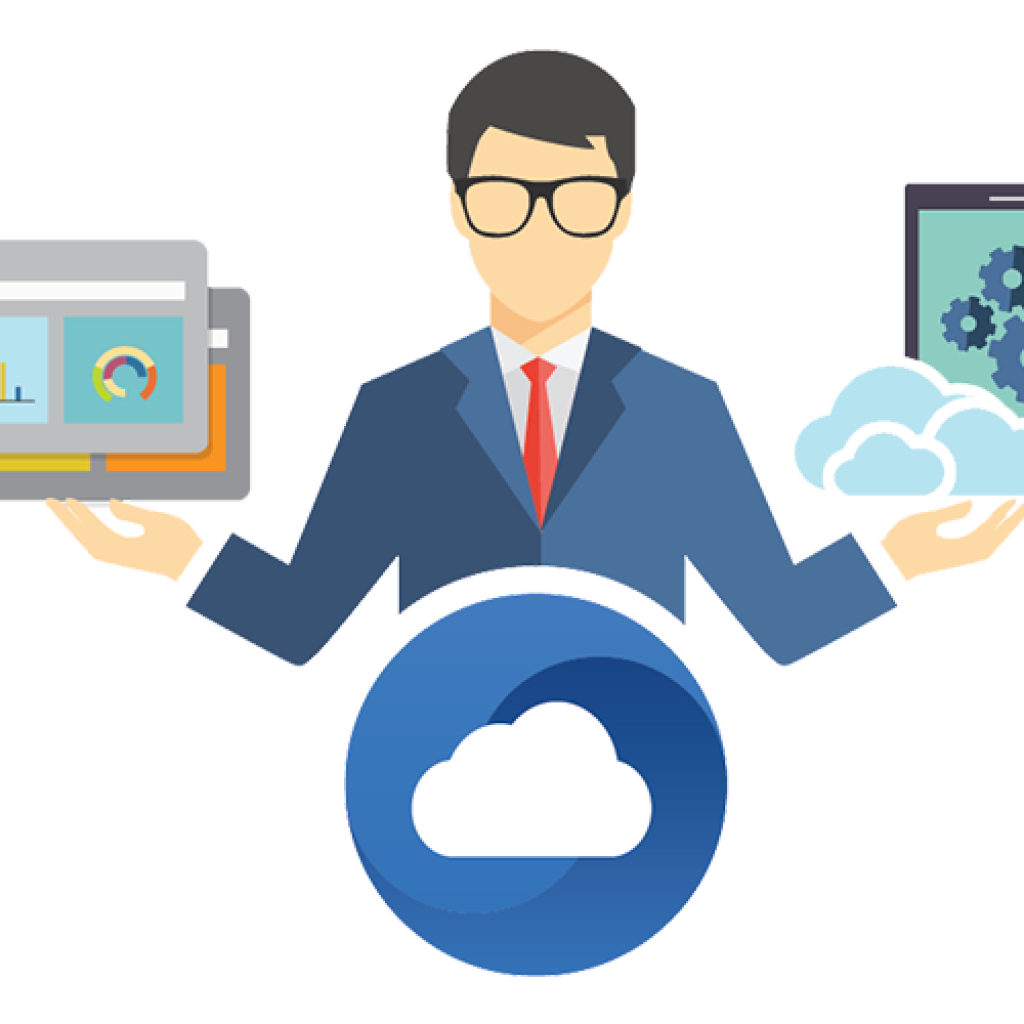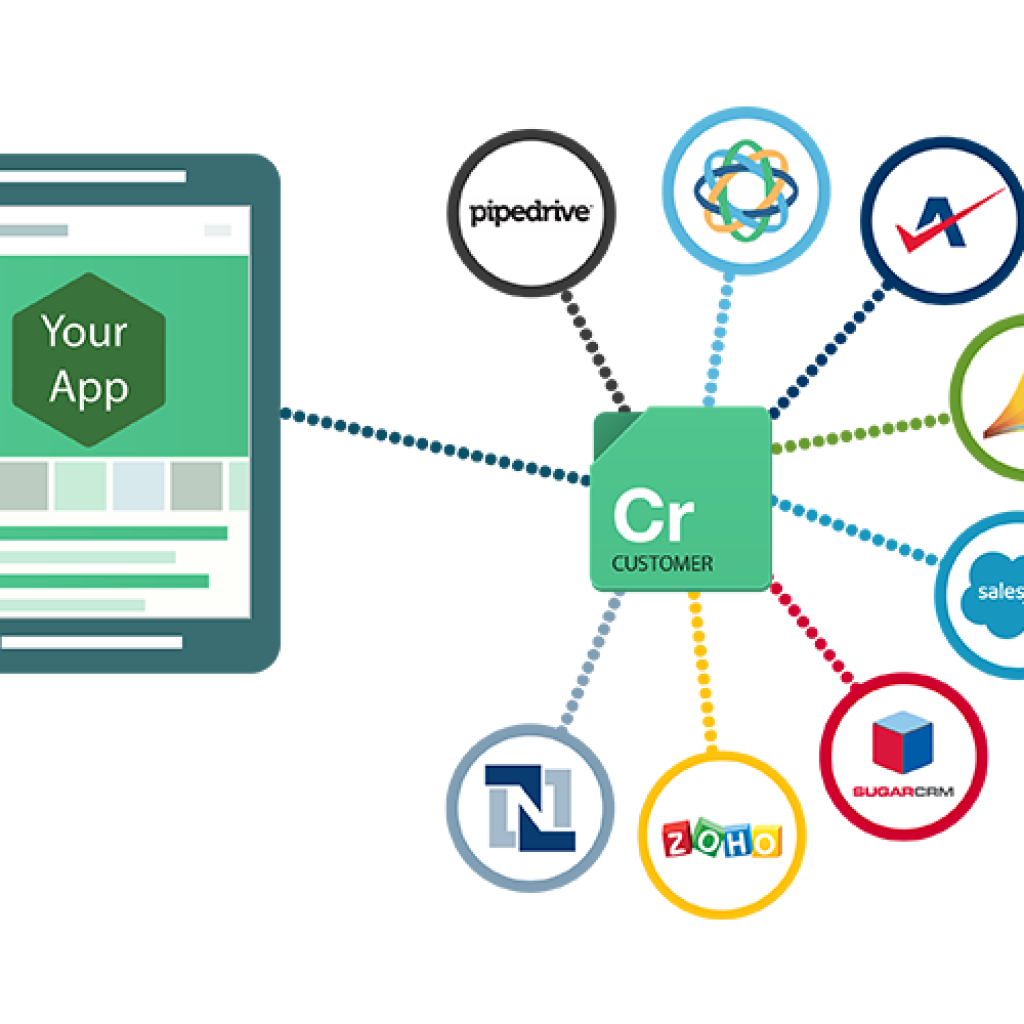 CRM Integration

Get seamless CRM integration services that help you connect your CRM platform with all your CRM applications and make data flow to and from, or between them. At Crest Infosystems, we are a team of dedicated CRM developers who strive hard to give you the best out of CRM integration, planning, and implementation. Our CRM integration provides various benefits for your business growth, resulting in higher productivity and efficiency.
CRM Implementation

Get faster and seamless CRM implementation for your CRM platform with our high-end customized CRM implementation services aligned to meet your specific business needs. Our CRM developers not only help you with CRM implementation but also facilitate communication between your business and customers. You will get your CRM software installed for your business, helping you track leads, streamline processes, and manage new and existing customer relationships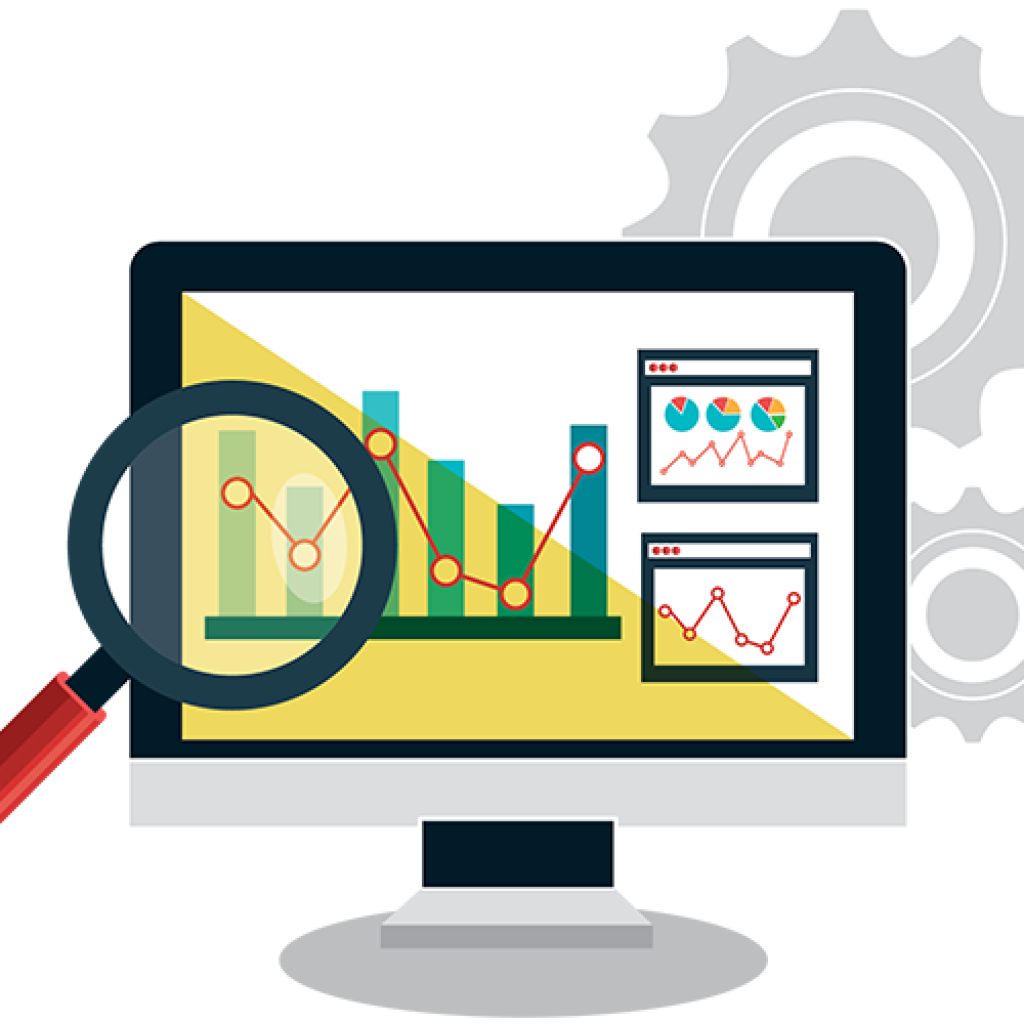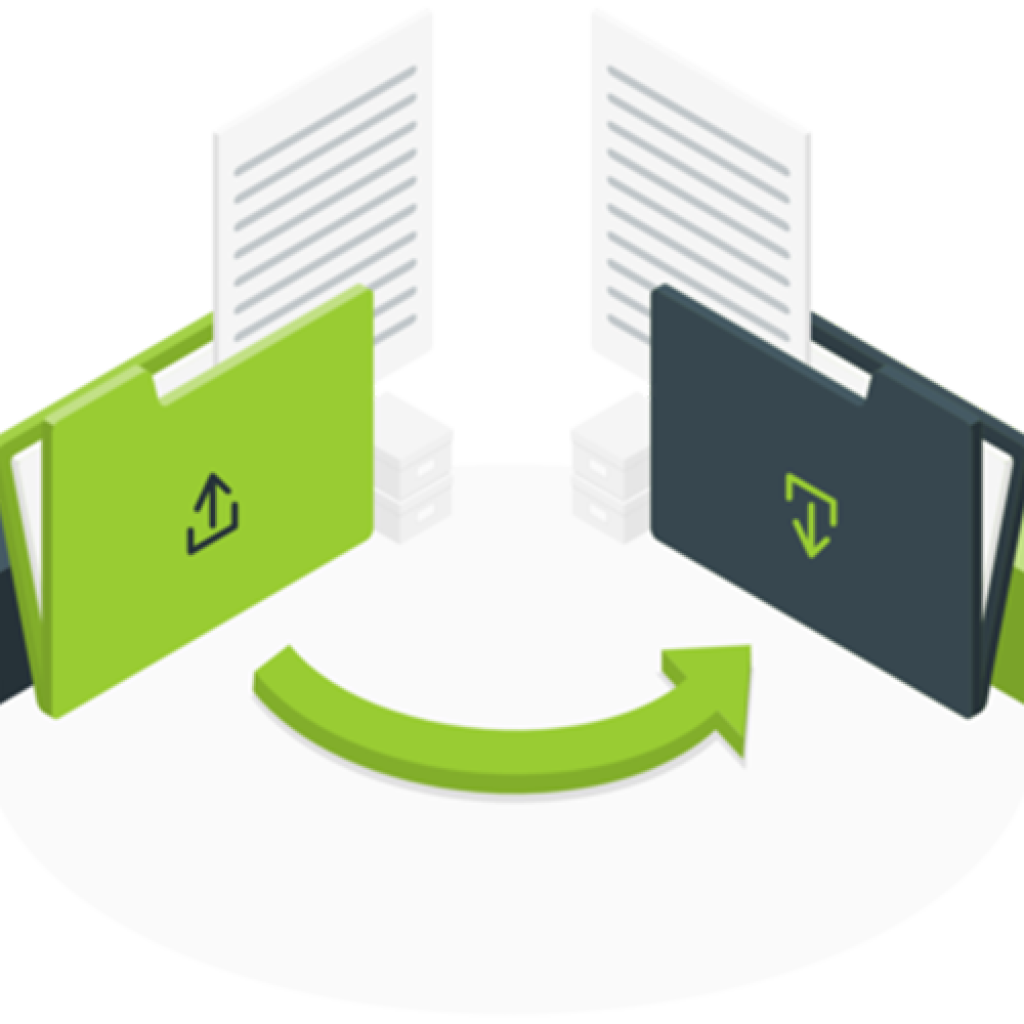 CRM DATA Migration

Crest Infosystems provides smooth and seamless CRM data migration services that help you move your CRM data from one system to another without any hassle and in zero downtime. We take care of all your CRM data and come up with the best plan to implement and migrate your CRM software and the entire data without losing any features and quality of products.
CRM Platform Customization

We offer highly customized CRM platform customization services that let you customize your CRM platform as needed to suit your business requirements and customers' expectations. Be it adding new features or customizing the existing functionality as per your custom business needs, we can help. From creating custom fields, adding buttons, or custom functionality, we help you customize everything needed to make your business succeed.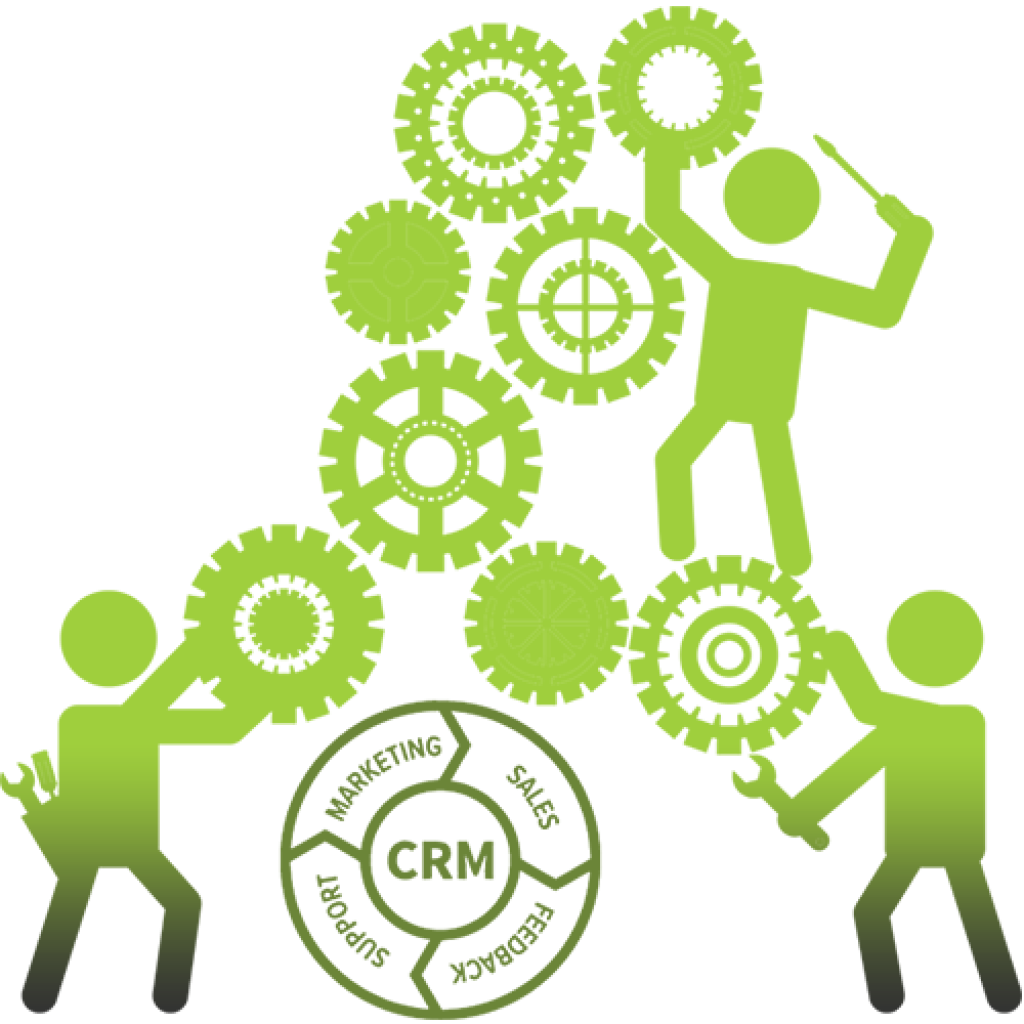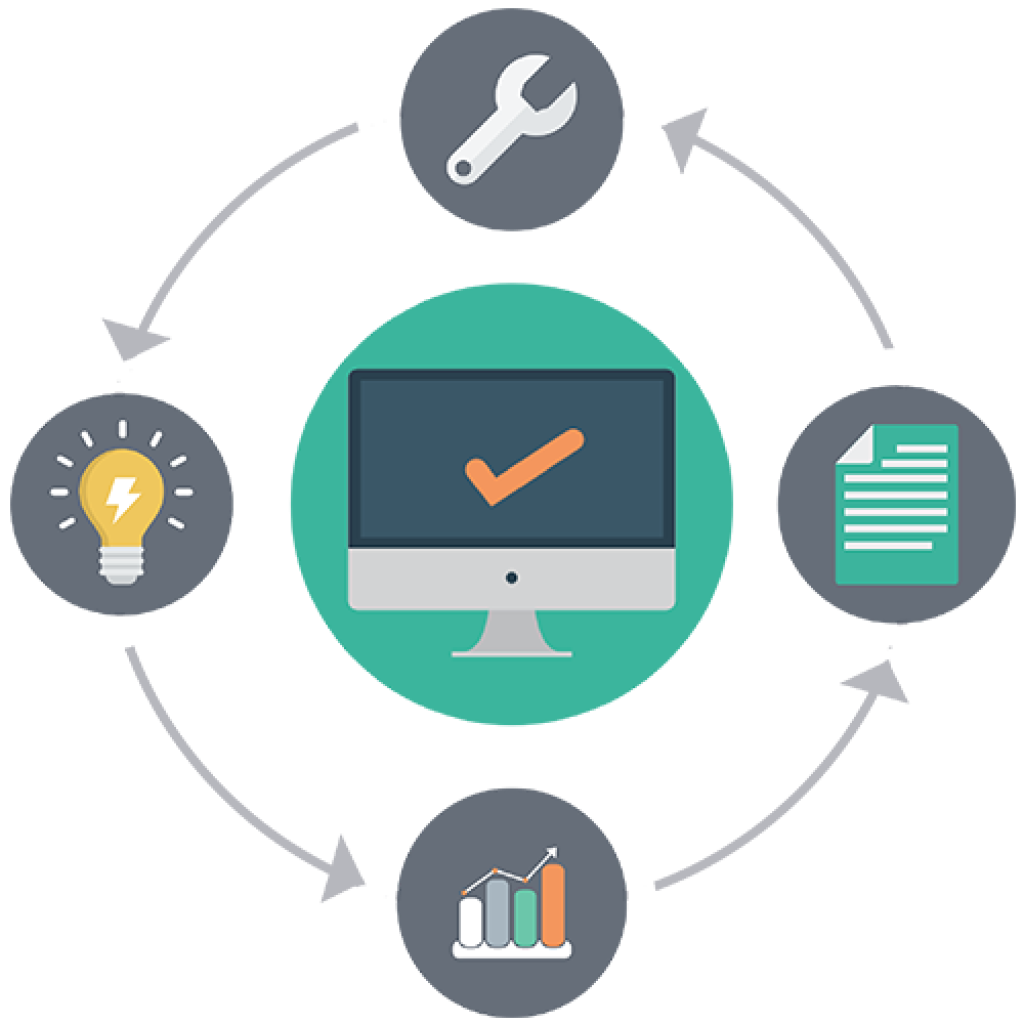 CRM Quality Assurance

We provide high-end CRM quality assurance services to help you manage and maintain the quality and scalability of your CRM platform, ensuring smooth workflow with great customer satisfaction. Our CRM quality assurance services will help you build, manage, and maintain relationships with your new and existing customers and improve the quality of your CRM platform and software application.
CRM Training & Support

Get more out of your CRM platform with our CRM training & support services tailored to your business needs. Crest Infosystems provides top-of-the-line CRM training & support services to help you guide on how to use and take full advantage of CRM platforms and their features for your business. Our CRM training & support services will help adjust your workflows and CRM system quickly and more efficiently.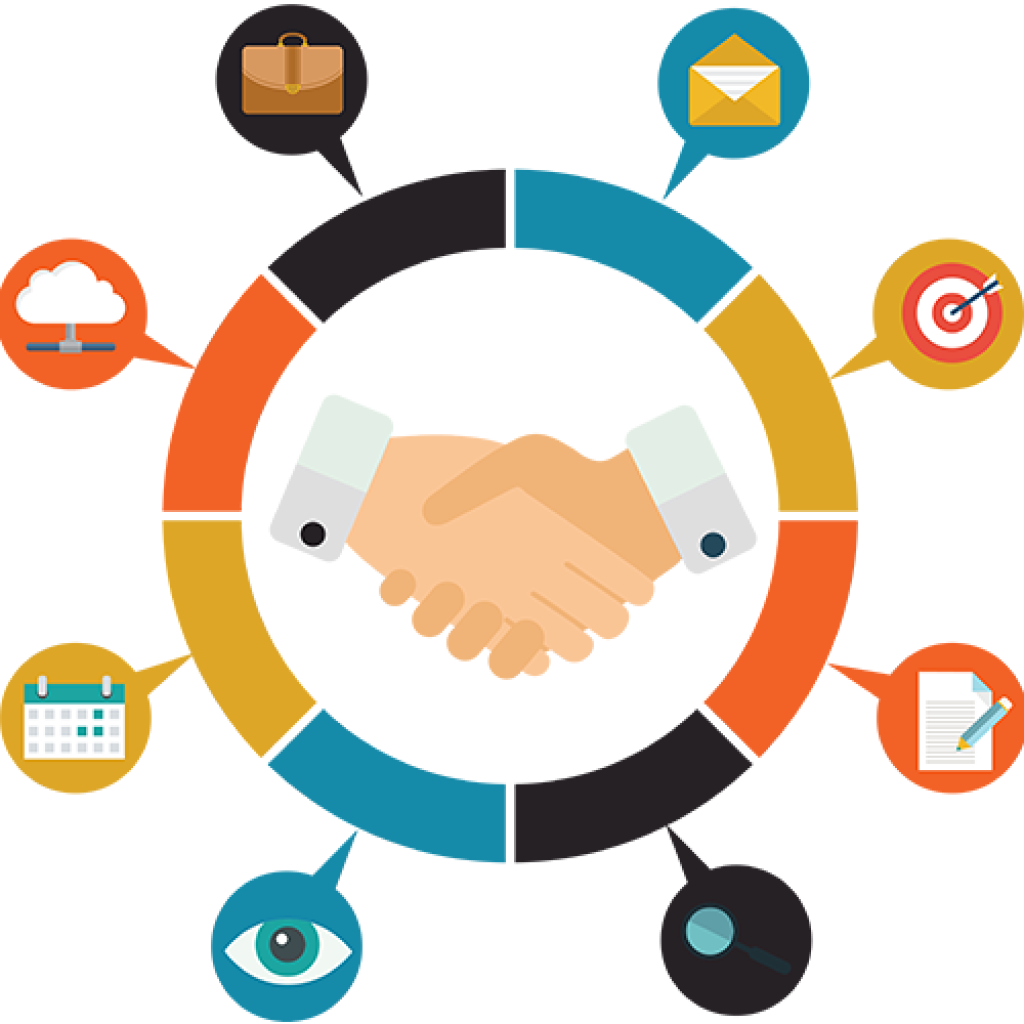 Customer Relationship Management (CRM) automation is the process of automating sales and customer service functions to help you track and manage your engagement efforts with new and existing customers. It helps to reduce time, generate leads, and enhance conversion rates by automating tedious sales processes seamlessly. We, at Crest Infosystems provide world-class CRM process automation solutions that automate the processes, streamline workflows, and enhance customer experience, all while maintaining long-term relationships with your customers. With our CRM automation solution, you will get various other functionalities that let you make the right decision about complex processes using advanced analytics.
CRM mobile app solutions provide a new version of your CRM application for your mobile, which you can access from your mobile devices or tablets. Thanks to the CRM mobile app solution, which made it possible to access and stay up-to-date with each information in real-time right from the mobile app. You can dramatically improve the performance of your sales operation by incorporating CRM mobile for your CRM platform. We, at Crest Infosystems, provide high-end CRM mobile app solutions that help you synchronize and communicate data in real-time, allowing you to update information on the go. It is now easier to perform daily sales tasks using your smartphone or tablet instead of a desktop. We can help make every CRM process so easier and smoother that you and your customers will just love it.
CRM cloud-based solution refers to a Customer Relationship Management (CRM) system that allows you to access the data from anywhere over the internet. In the CRM cloud, all the CRM tools, software, application, and data are hosted on the cloud. You can directly log in to your CRM platform and access all the functionalities over the Internet using a web browser. At Crest Infosystems, we provide highly advanced, scalable, and reliable CRM cloud solutions that strengthen the security and scalability of your CRM platform and allow you to access the data right on your mobile phones. Having great expertise and experience, our goal is to provide you with high-end CRM cloud solutions that make your business easier to manage and handle all processes seamlessly and efficiently.
We provide a highly customized platform-based solution that is aligned to meet your unique platform needs. Our CRM developers help you design, build and customize the highest quality solutions based on your CRM platform while considering your business requirements in mind. No matter what CRM platform you use for your business, we have extensive experience and strong knowledge of complete CRM platforms and their applications, allowing us to give you the best and cost-effective solution based on your CRM platform. We, at Crest Infosystems, utilize highly advanced technology and modern tools to design, build and deliver fully customized, innovative, and scalable software CRM solutions for your platform needs. If you are looking to get a highly customized platform-based CRM solution that suits best for your platform, then Crest Infosystems is the best custom CRM development company to get started.
Customized Platform-Based Solutions
Custom-built CRM Solutions From Scratch
Being a premier CRM software development company, we- at Crest Infosystems, build highly customized, flexible, and scalable custom CRM software solutions from scratch that make your business goal more achievable. Our custom-built CRM software solutions let you automate business processes, boost customer engagements, and enrich relationships between new and existing customers that drive your business forward. We employ the best practices and the latest industry standards following a comprehensive development approach to develop the best CRM solution you dreamt of. From custom CRM development, testing, deployment, and implementation to CRM migration and support, we have got you covered. We are committed to providing the best-suited and cost-effective CRM solutions that address your custom business needs.
Industry-Leading CRM Platform We Use

---
Crest Infosystems utilizes the industry-leading CRM platform that helps you find the best CRM software for your specific business needs while enriching the customer experience across the channels. One of the greatest benefits of using industry-leading CRM platforms for your business is significantly improved sales, automated processes, and enriched customer experiences. We use the following industry-leading CRM platforms, including;

Salesforce Microsoft Dynamics

Salesforce Microsoft Dynamics caters best fits for large teams and subsequently offers core functionality that is focused on improving operations management.
SugarCRM

SugarCRM allows you to track customer service tickets and closing rates efficiently so you can provide a high-quality service to your customers. Thus, enhancing the experience for your customers.

Zoho

Zoho offers a suite of business, productivity & collaboration tools. In addition to CRM, it provides a full range of office suites, project management, invoicing, email marketing, and more.

OrangeCRM

OrangeCRM is a cloud-based CRM tool designed to help businesses manage their customer relationships more effectively. Continuity, subscriptions, or direct marketing are all made possible by this flexible, scalable, and enterprise-grade CRM.

SAP

SAP covers hundreds of modules in nearly every aspect of business management, making it the most popular ERP software on the market. With SAP, business organizations have a centralized system that enables all staff to access and share data, allowing them to work together more effectively.
Start your project today to get the best CRM solution for business
Frequently Asked Questions

---
What is CRM development?
CRM (Customer Relationship Management) is the most essential functionality every business needs. However, every business has its unique requirements and according to them, they need to customize the existing functionality of their CRM software or application to meet specific business needs, convert leads, and strengthen customer relationships more efficiently. Be it adding new features, customizing the existing functionality of your CRM application, or creating a fresh new CRM application to meet your business needs, comes in the category of CRM development.
Why should I choose Crest Infosystems as a custom CRM development agency?
Crest Infosystems holds a proficient team of dedicated CRM developers who have more than 8+ years of experience in custom CRM software design, development, and customization. Working with our dedicated experts will help you ensure you get superior, high-performance, and scalable software solutions for your CRM platform that address each specific need of your business more professionally. Our CRM experts help you get detailed insights into your business by using CRM software, evaluating your market, customizing your marketing strategies, automating your workflow, and utilizing advanced reporting tools.
How long will it take to complete a custom CRM software project?
You'll be able to start working on your CRM project as soon as you hire a dedicated CRM developer from us. We will first go through all your business requirements, understand them, and know more about your business. Based on your requirements, it will take a certain amount of time to produce and implement the CRM system. After reviewing your business objectives, we will provide a time estimate to complete your project.
What is the level of experience of your developers?
All of our developers hold a minimum of 3-8 years of hands-on experience in custom CRM software development and implementation. We have our strict interview process to check candidates' skills and experience and often hire them through an extensive interview process. At Crest Infosystems, we offer Hire Dedicated CRM Developers to work on your CRM project. Our developers are experienced in developing high-grade custom CRM applications using the latest technologies and tools.
What are the benefits of offshore custom CRM development?
One of the biggest benefits of hiring offshore custom CRM development is that it significantly reduces the cost and time and makes the development process faster. With offshore software development, you can focus more on your business growth, freeing up from managing complex and time-consuming processes. We offer the best offshore custom CRM development services to help you design, build, customize and deploy highly efficient CRM applications for your business.
Words from Awesome Clients

---
Very much happy. Work delivered in fewer hours than we actually estimated. Provided regular detailed updates via communications throughout the project.

Siyea (Co-Founder)

Working with Crest Infosystems has been a truly fantastic experience for our us. They came in during the middle of a huge IT crisis, manages and fixed all current issues, streamlined our pipeline. I would undoubtedly, recommend Crest Infosystems for any IT needs.

LulaHula (CEO)

Great Team to work with really attentive and react to request immediately. I am very happy with the work that Crest Infosystems has done so far for me, and hope to hire them again for future projects. I definitely recommend Crest Infosystems to anyone looking for a good IT services.

UnifiedManufacturing (CEO)

I feel Crest Infosystems Pvt Ltd is very professional and understand everything I need to get done. The team have very up-to-date knowledge of the latest tech and ways of doing things. Lots of understandings which ultimately allowed me in development of a very usable product.

Valuepad (Ex. CEO)