About The Project

---
TJ Auto Glass is a POS, ERP offering to supply auto glass parts, related tools, and accessories to retail, business, and wholesale customers. They are committed to offering top-quality auto glass parts and accessories to customers at affordable prices. They are a leading retail and wholesale, replacing all types of windshields, regardless of car make and model. TJ Auto Glass aims to make people's lives easier and more convenient by making your car ready within an hour after you deliver. They offer a same-day delivery service to make your windshield replacement faster and hassle-free, ensuring all safety and quality standards are met.
Objectives

---
The client had a number of functional requirements in order to meet his business objectives, including the following:

To build a robust platform for Business / Wholesaler customers to place orders on it.
To create a highly optimized and user-friendly dashboard for admin, vendors, and customers.
To build a mobile app in which authorized drivers/technicians can view pending deliveries and accept the order by scanning the code.
To create a smooth order process from wholesale and business to customers.
To create different functionality for admin, vendors, and customers.
To assign different permissions based on different roles.
To make orders accepted by scanning the code through the mobile application.
To allocate login to app functionality based on assigned roles.
To track sales orders, purchase orders, monthly visits, and online queries using statics.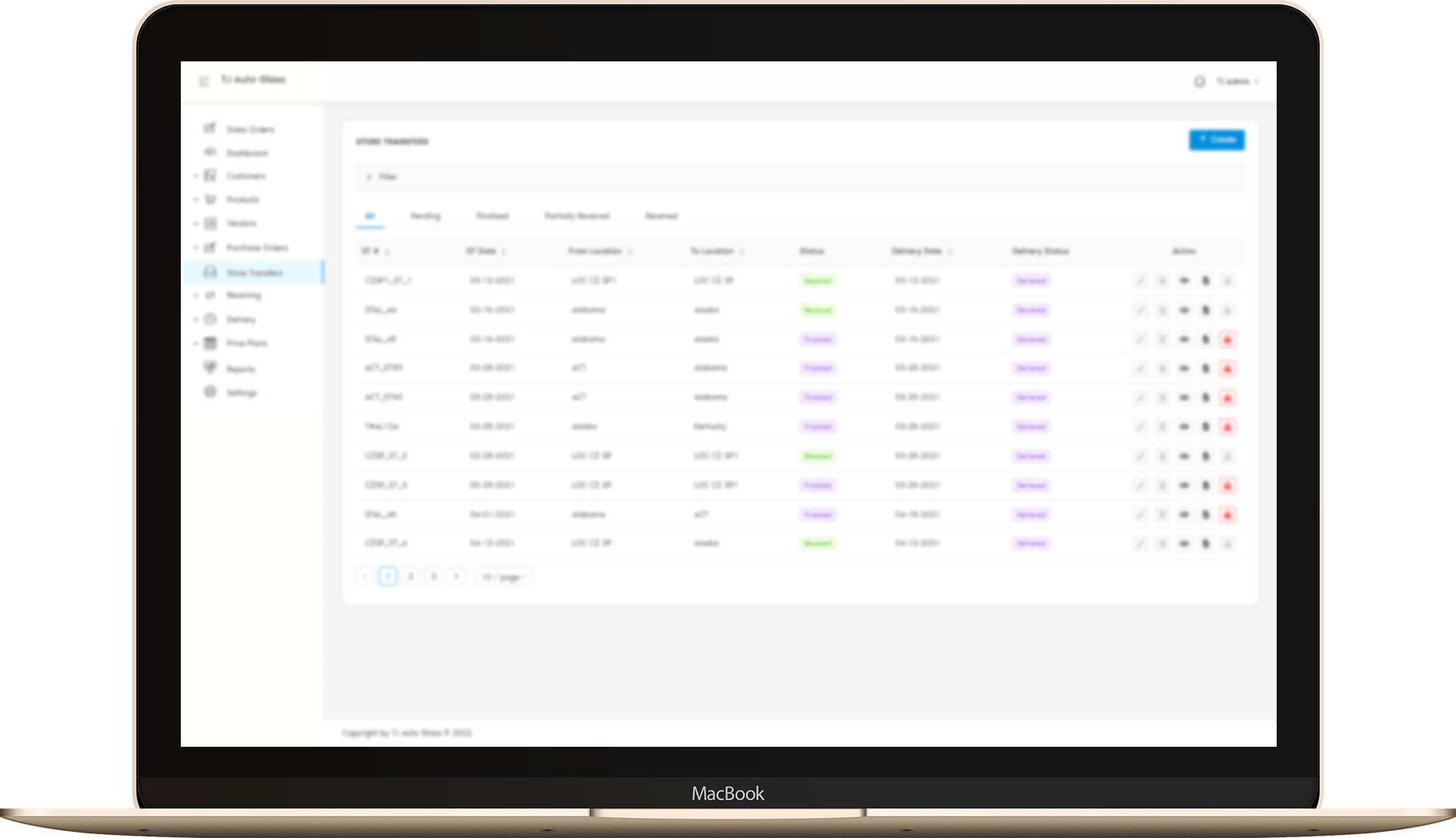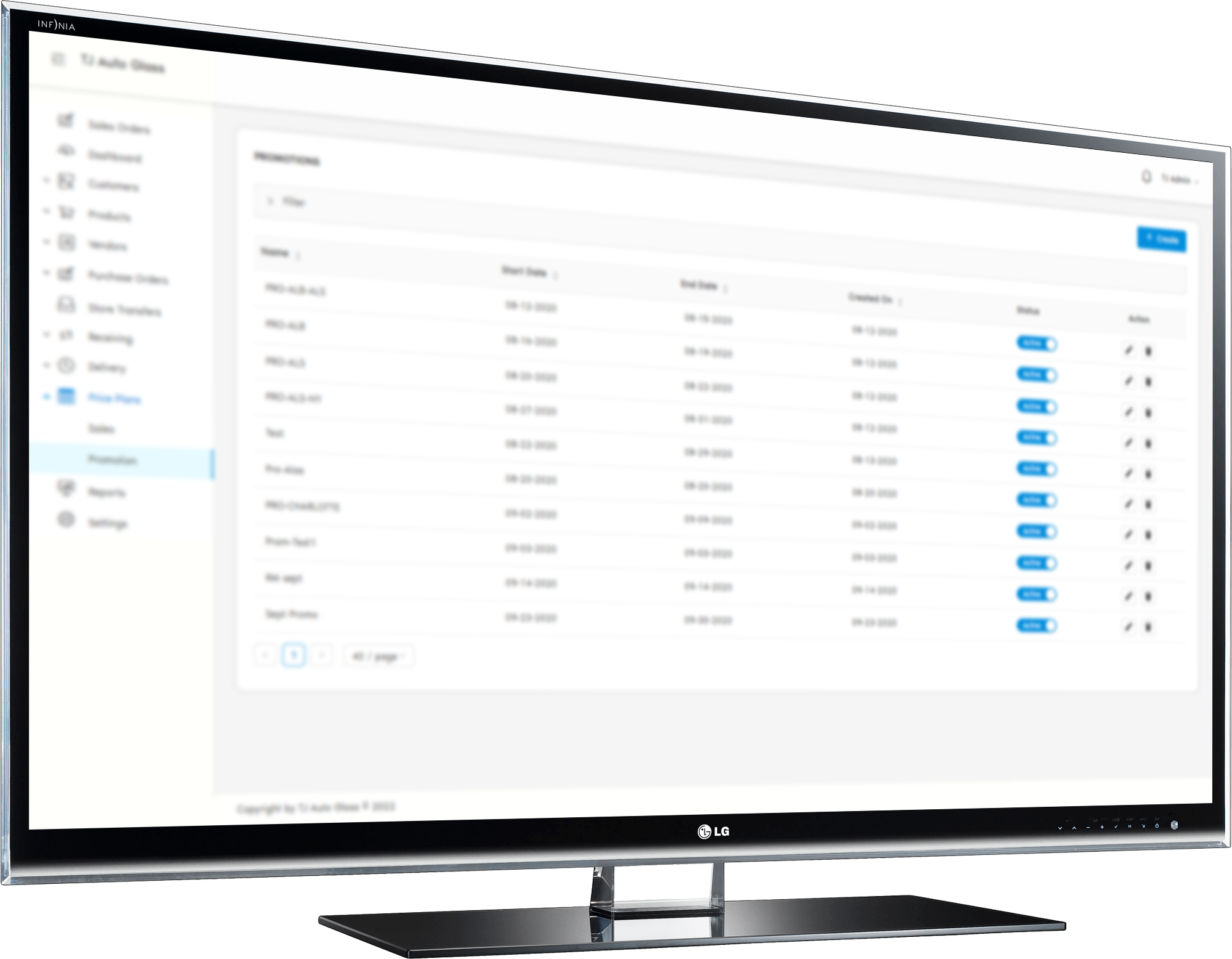 Challenges

---
As the project was taken on a fixed price module with so many features and functionalities separately for admin, wholesale, and customers along with their different roles, which was one of the biggest challenges. In addition to this, the client wanted to create and manage different physical locations in the dashboard which was also a bit challenging.

He wasn't much sure on how to run and scale his business so we guided the client throughout the project development and customization and helped steer up his business in the right direction, which was a bit of a challenge. Below are some challenges we had during the project development:

To create and manage different physical locations.
To search for all accessories using keywords such as Part Number and Part Name.
To enable the advanced search functionality with different filters.
To assign different roles for users.
Solutions

---
To help the client achieve all his business goals, we designed and built a highly optimized, robust, and functionality-rich dashboard that allows business, wholesale, and customers to quickly place their orders. We added advanced search functionality so customers can search for accessories using keywords such as Part Number and Part Name and make further actions including "Add to Cart", "Add to Wishlist", and "Add to Favorite" from the search list without redirecting to a separate page.

Managing physical address was a bit hard for us, but somehow we had to manage that too with perfection using our skills and expertise. With the on-demand client's requirements, we also built a mobile app where drivers or technicians could manage pending deliveries and pick up the orders from scanning the code.

To meet the client's specific needs, our team designed a module that displays all favorite/wishlists products and allows customers to create various wishlists and add as many products as they want to categorize their favorite products. We created users based on different roles to make the order process flow more smooth and hassle-free for all retail, business, and wholesale customers.
Results

---
Although the whole project seemed to be quite challenging at the initial phase. But soon, we managed to handle each and everything perfectly and helped the client in every way possible we could to meet his business objectives. Now the client can provide his services far better than before as he can manage and handle everything right from the admin panel and through a mobile app very efficiently.

Comparing results of previous years, the client can make 40% higher growth, resulting in greater revenue. The client is extremely happy with the service and value we provided and with the results, he obtained so far.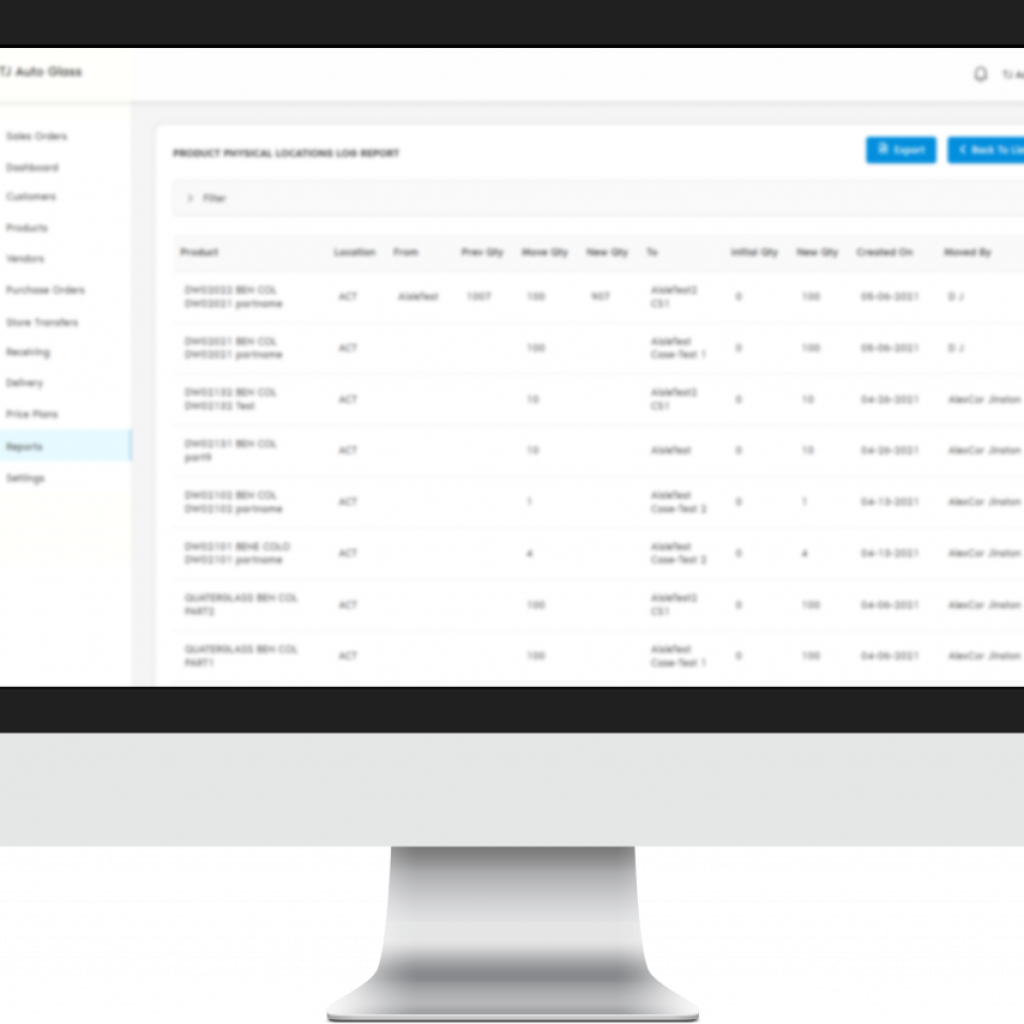 Have a new project in your mind?